This page was last updated: May 23, 2009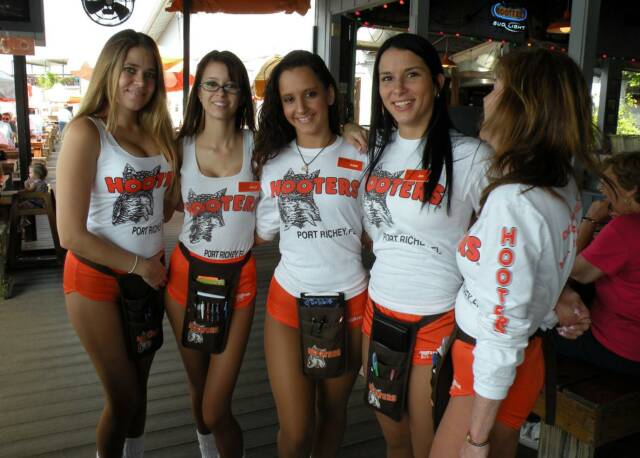 Swish was driving us back to Clearwater from our stay in Homosassa to stay with Fergie. In our never ending effort not to put anyone out we had to find a point midway so that neither Swish or Fergie would have to drive too far. The Hooters in Port Richey seemed like the most logical place. Above are some of the lovely young Hooters Girls that work there. Our server, Mandy, is the Second from the right standing next to the one turning the wrong way.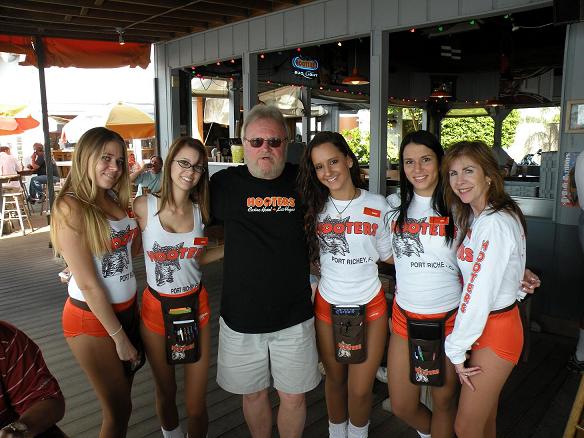 THIS ONE'S FOR JERRY! Here's Joebo with the Hooters Girls that Mandy rounded up for us. Joebo is not used to causing a scene for a picture, but he went out of his way to orchestrate these pictures to add to Jerry's Corner for his Hooters Girls page.  Joebo is the one with the white legs!!!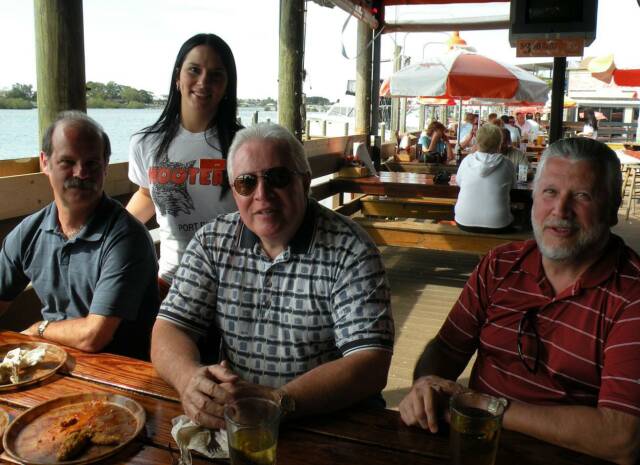 Here is Mandy after taking the orders of (L-R) Garo, Fergie, and Swish. It was a bright warm day and they put the Geezers in the shade!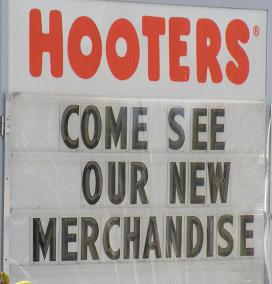 CLICK ON OWL FOR MORE PICS AT HOOTERS