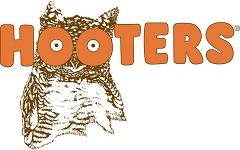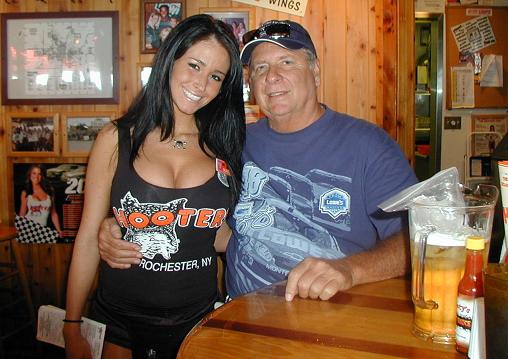 HERE'S JERRY IN FT. LAUDERDALE WITH TRINITY, EVEN THOUGH HER SHIRT SAYS ROCHESTER, NY! THEY ALL COME HERE EVNTUALLY. NOTICE THE BAGGIE FULL OF ICE IN THE PITCHER OF BEER. A TRADE MARK OF HOOTERS!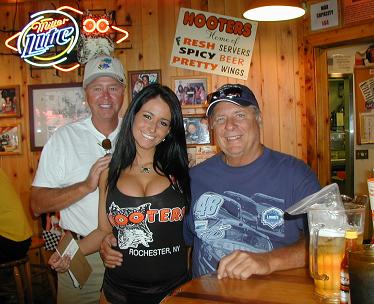 JERRY WITH TRINITY, AND HIS FRIEND CHUCK ANOTHER GOODYEAR RETIREE. NOTICE THAT THE PITCHER HASN'T BEEN TOUCHED!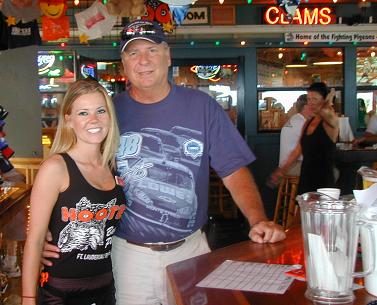 JERRY WAS AT IT AGAIN IN FT. LAUDERDALE WHEN HIS FRIEND CHUCK LEFT FOR THE LIL BOYS ROOM. FINALLY THE PITCHER IS EMPTY! IT'S A TOUGH JOB BUT SOMEBODY'S GOTTA DO IT!

This page was last updated: March 1, 2014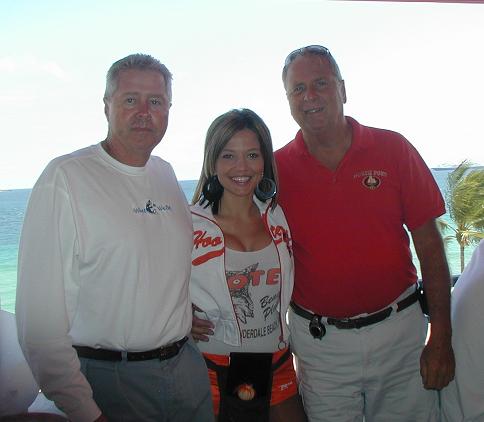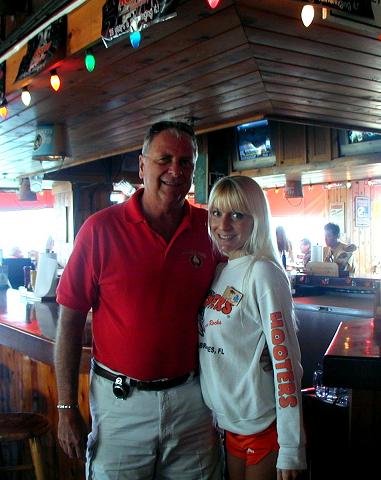 Here's Jerry with his buddy Chuck down at the Hooters  Ft. Lauderdale. The Hooters Girl in the middle? What's in a name?

And here's Jerry with another Hooters Girl in Ft. Lauderdale while Chuck was indisposed. Or was he maybe taking this picture?