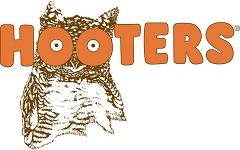 HERE'S JERRY WITH TWO LOVELY HOOTERS GIRLS FROM THE MERRITT ISLAND, FL HOOTERS. WE DON'T SEE THE STEAMING PLATE OF HOT WINGS IN THIS PIC BUT AT LEAST HE IS EATING.

AND IF IT WASN'T BAD ENOUGH JERRY HAD TO DRAG HIS SISTER'S HUSBAND, BUTCH, WITH HIM. IF YOU'RE GOING TO GO TO HOOTERS AND YOU DON'T WANT ANYONE TO   TELL JUST TAKE EVERYONE WITH YOU.

This page was last updated: December 31, 2012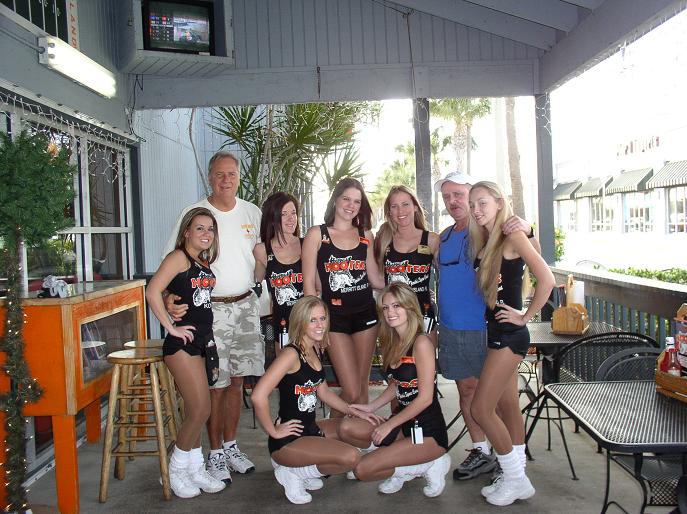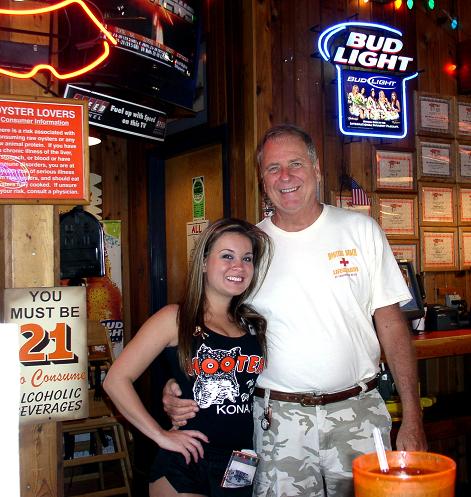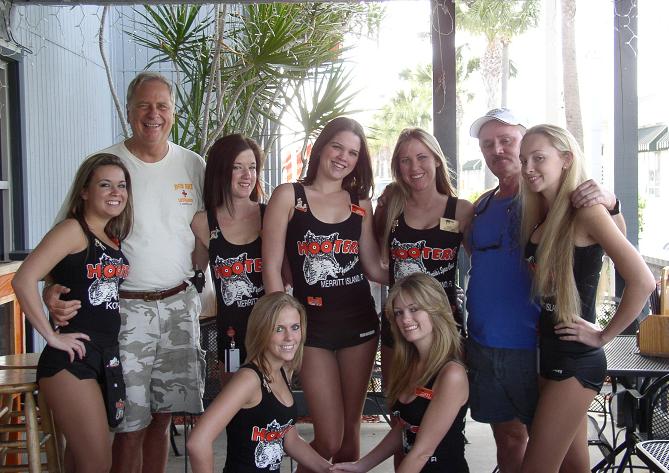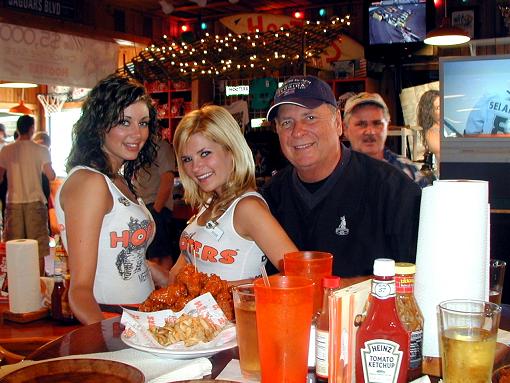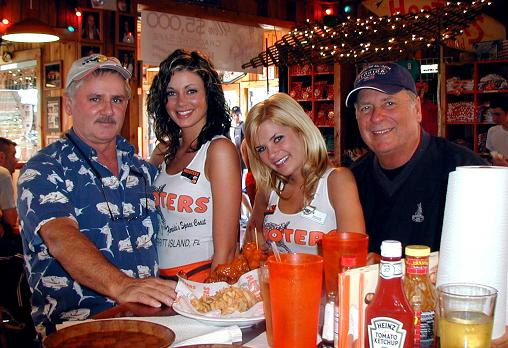 Jerry and his brother-in-law Butch with the Hooters Girls of Merritt Island, Florida. How's does he get the whole staff to stop and take a picture with them? Amazing!

Jerry with Hooters Girl Sarah! She was the lucky one who got their table!