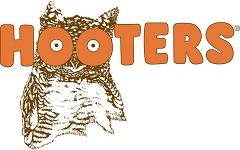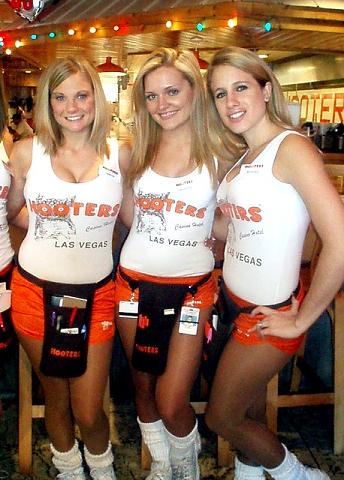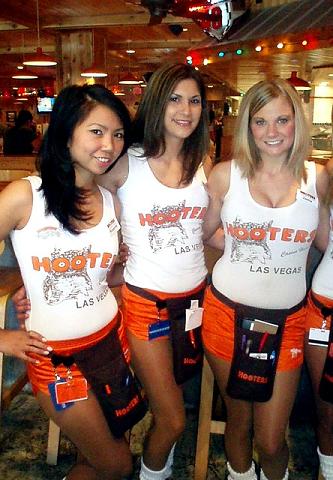 Some of The Geezers made a trip to Las Vegas for a few days at the beginning of September 2008. During their stay they paid a visit to the Hooters Hotel & Casino. While at the casino they had lunch at the Hooters restaurant located inside. The following pictures are from the restaurant and main bar near the entrance.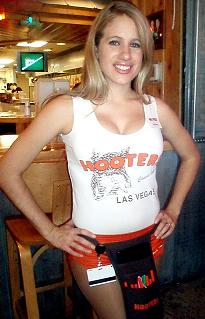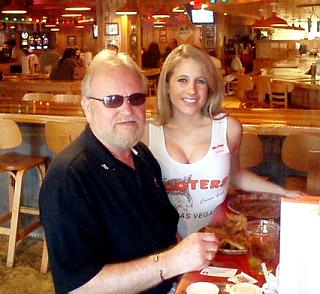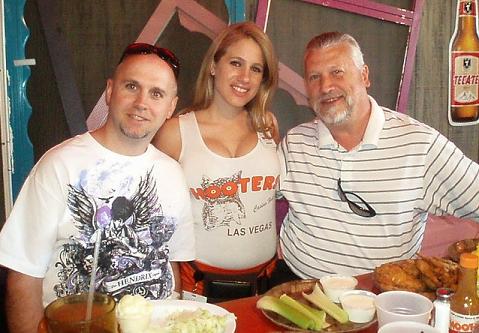 This page was last updated: September 15, 2008
This was our lovely server Ashley. She is also pictured on the far right above.

Here is Joebo with Ashley. We want to thank her for corralling all of the other girls for us to take pics of. Swish took this pic.

From L-R is "Lucky" Rob, Ashley, and Swish. Rob was on a run for two days. We went to Hooters on our last day there. What a way to go!

CLICK ON OWL FOR MORE PICS