This page was last updated: January 20, 2016
This is a monthly Newsletter. Page down to view the news and events as they happened.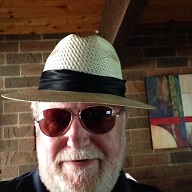 A popular Gourmet Super Market in the Akron/Fairlawn area closed its doors at the end of 2015 after 80 years in business. West Point Market.

The Geezers Nite out website has only been around for 10 years, but I am going to be doing something similar. 

West Point, as it is now, will be sold to Whole Foods Market Chains.

However, I have read something from West Point management on the Internet that regardless of What Whole Foods does, West Point will be moving West to a smaller venue. Possibly to the Montrose area. An area that is already congested by customers shopping at all kinds of different types of businesses.

The Geezers Nite Out website is also going to change from what you knew of it. I will go into that below.

First of all I want to thank Fergie (John Ferguson) for his recent contribution, and all of the Geezers and friends who have contributed their time and money to keep it going in the past.

For the last few years I have been absorbing most of the yearly cost that I have paid to our provider Homestead Technologies, an Intuit company. 

However, the cost isn't the reason that I will be making these changes. Homestead Technologies, and I sort of grew up together, so to speak. I started out learning how to apply all of the bells and whistles that they provided for me to publish the website. And they started out as a new website provider. As I learned more of the tricks of the trade Homestead started providing more and more features to make my job easier.

When I say "job" it really wasn't. I enjoyed doing it. Yes, you guessed it. It IS becoming a JOB. As our good friend, and fellow Geezer, The Candyman (Verg Gipson) would say: "I am unemployable"!  

This was some of my doing. The website was born at Karam's Lounge in south Akron one night when R. B. (Gary Dannemiller) and I were sitting at the bar after a Geezers meeting. We had just began meeting at different places every week, and he said: "We should have a website!" I had a defunct website for the Oldies But Goodies Band that I no longer used so I went home that night and moved a couple of templates around, and IT was born.

The next day I sent an email to R. B. (Who was later to become our Entertainment Director), and told him WE HAVE A WEBSITE. 

Of course the website was originally established to publish the meeting places for every Wednesday that we would meet. I kept adding more pages every year, as they became available from Homestead. We now have a page to record pictures and meetings of mostly everything we do as a group. As the saying under the little "flashing camera" on the Home page indicates - You will always know where the GEEZERS GO!

So WHAT IS GOING TO CHANGE?

From The year 2005 thru 2008 we had a Bartender of The Month (BOTM) from the meeting places. For other the rest of the month I didn't publish that much on the site except the BOTM for that particular month. I would publish pictures of the bartender chosen, and then describe a little bit about the place and the Happy Hour Prices, and Menus. 

That was more or less discontinued since we started going to a lot of the same meeting places. However, I kept taking pictures, whenever dictated, at our meetings every week and publishing then on a PHOTOS page.

Then for the last 4 or 5 years I would write up a Newsletter describing what happened at at those meetings like I used to for Bartenders of The Month. So in effect I was publishing Bartender of The WEEK. It just became time consuming especially around the holidays.

I will still have the SCHEDULE page on the website. And I will keep the NEWSLETTER page, but I will only publish REAL News on it. For Special Events I will publish those on the MEDIA page.

If I do take any pictures, (Dougie's Pinkie Up for example) I will post those on the Geezers Nite Out page on FACEBOOK.

If you have a Facebook page Search for GEEZERS NITE OUT, and LIKE the page. Then you will receive anything I post on there from our meetings. I will not update the PHOTOS page. All photos will be on Facebook. 

It's been fun and enjoyable keeping up the website. Check back every now and then for updates on what I will make available for you to view. You will be able to view everything that I have posted in the past at least for the time being.

                              HAPPY NEW YEAR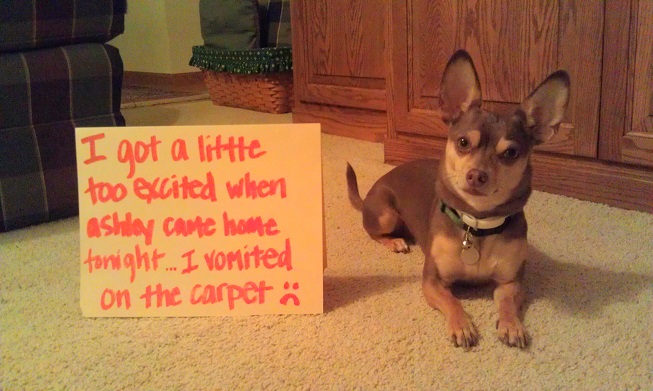 HE IS GONE, BUT HE NEVER WILL BE FORGOTTEN

I have some bad news to report to all of the Geezers, and our friends. I have not talked with one of our Geezers, Dick Laber for awhile. He has not been attending meetings for some time since he has the unenviable job of taking care of his mother in law while his wife, Anneliese, is busy working. Dick and I were laid off from Goodyear at one time or another. He was working at Marhofer in Stow for awhile.

As some of you who read our website, and check our Monthly Schedule, are aware that we met on our annual New Years Eve Day get together at the Hardrock Rocksino in Northfield, OH.

Dick sent us a Happy New Year greeting and wished us good luck. I replied to him after we met, and let him know about what went on. (This was not Vegas)

Dick replied to me, and said that his, and his wife's, beloved companion, Toby began feeling ill in September about 2 weeks before his 12th B-Day. Unfortunately Dick, and Anneliese had to put him down.

I, and some of these Geezers have been to Dick's house in Uniontown, and had the enjoyable experience of meeting Toby. He was a cute little guy with a lot of energy. 

I was very sorry to hear about this, as I had a cat, Junior, who I had to put down in 2008. So I know how Dick, and Anneliese feel.

We wanted to let all of the Geezers,,and our friends know about this since Dick is such a good guy, Geezer, and friend.

We want to wish him and Anneliese, and their Daughter, Ashley our deepest sympathies.

We will also post a Memoriam on the Home page!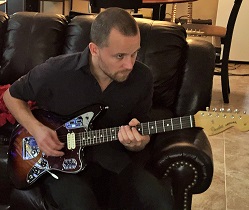 HE'S GOING TO BE WITH "Lil Banana"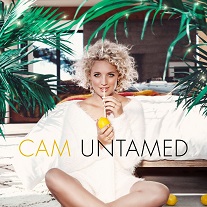 Most of you Geezers know that my niece Kristen's husband, Anders, is a professional musician in L. A. He is also married to his job, being the lead guitar player for Cam (Camaron Ochs) an up and coming country artist.

Anders has played on the Taylor Swift CD Red on tracks Holy Ground, and The Lucky One, and on a Pink CD on the Just Give Me a Reason track.

The first time I ever saw Anders was when he demo' d a
Epiphone Casino
guitar on the
Price Is Right
when
Drew Carey
was fat.
https://youtu.be/lEuGdiCMh4I
This morning Anders posted on his Facebook page that he was boarding a flight to New York City. He along with Cam, and the rest of the band, will be performing on the Tonight Show with Jimmy Fallon at 11:35 PM on NBC.

I also understand that "The Donald" (Donald Trump) is also Guest #1. Maybe Anders will get to meet the next President of the United States? Anders did say something about "Orange"!

I am really excited about this, and I believe that this will be a big step in the direction of letting more people find out about the amazing talent of Cam and her band.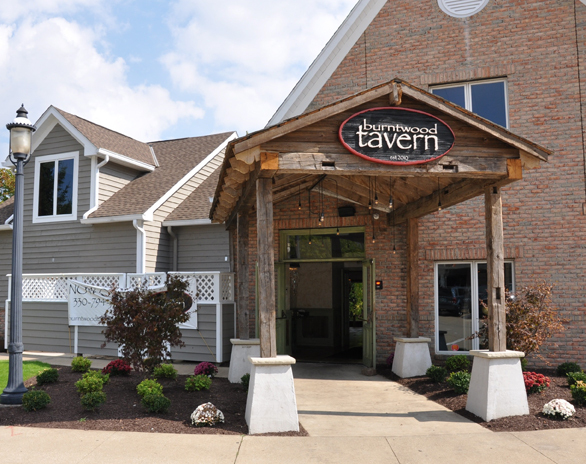 GEEZERS AT BURNTWOOD TAVERN

Since Burntwood was a first-timer for us we will let you know what we thought of it.

One of our Geezers, S. B., lives in the Falls, and he heard good things about it. So after meticulously pondering whether we should try it or not our, E. D. (Entertainment Director), R. B. decided it to place it on the ballot, and it was surprisingly voted in for this day, Jan 13, 2016.

This was also S. B.'s B-Day. He took advantages of the situation as his glass was always full. It was a good place to celebrate a birthday.

The Tavern is a GPS kind of place because it is located overlooking the historic Cuyahoga River. If you can find it, you should be able to find your way home.

It is a trendy kind of place. I saw a lot of wine being poured. They have a Happy Hour from 3-6 7 Days a Week with $4 House wines. Included are $3 Domestic bottles of beer, and BWT Signatures for $5.(Whatever those are) I had something called a Moscow Mule. Never hear of it before, but it is popular. 

Our two bartenders for the evening, since we always sit at the bar when we can were Renne & Leah. We have pics of them on our Facebook page. (See Below for access to Facebook)

Included during the HH are 1/2 Off Apps & Flatbreads. They have an interesting Menu, including the Apps. R. B., and I had the Prime Rib Chili. You can go to our Facebook page (Geezers Nite Out) and LIKE it (Whether you do or not) to see the pics of what everyone else chose,

We never ordered anything from the regular menu, but we can tell you that the Apps were very good at Half-Price.

The decor is mostly (Old-Style) brick and a lot of wood. (Probably Oak) It is very comfortable, but if you come during the winter bring a suit jacket or sweater to wear with your meal. There are also a lot large glass windows. We sat at a medium size bar with tables surrounding it.

However, we were in the bar area. I'm assuming there is a regular restaurant adjacent to the bar which we never saw.

Unless you get there at 3:00 PM in the afternoon when the Happy Hour starts, The Tavern is a little pricey, but not probably extremely out of line with the other upscale eteries located in the Akron area.