Geezers St. Patty's Day Weekend 2014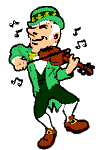 Another St. Patrick's Day has arrived, March 17, 2014. Some of The Geezers feel like they have to do their part. Below are pictures that we took at The Grille On Waterloo on St. Patty's Day.

A lot of people were celebrating it all weekend. We went to one party at
Kevin
O'Bryan's
on Friday,
March 14
.
Callahan & O'Connor
was the featured entertainment playing Irish favorites. For pictures
CLICK HERE
.
WONE radio was at The Grille passing out prizes. Most of The Geezers who were there won something. Enjoy the Photos!

This page was last updated: March 23, 2014