Please Page Down to see all of the content on this page.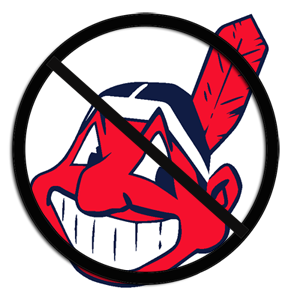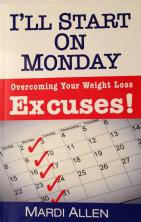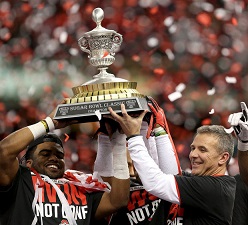 Do the Ohio State Buckeyes have a chance against Oregon? Oregon is currently a 7 point favorite. The game will be played at AT&T Stadium in Arlington, Texas, formerly Dallas Cowboys Stadium. It is not an advantage to either team except if any team would have a slight edge it might be the wide open care-free attitude that the Oregon Ducks have.

Getting back to my first statement of Do the Buckeyes have a chance against Oregon? That is what most sports professionals asked when the Buckeyes played Michigan State. Michigan State was the popular preseason favorite to win the Big Ten.

The final score was OSU 49 Michigan State 37, but the score was not indicative of the way the game went. OSU was in total control from the kick off to the end of the game. What a game.

Then there was the Big Ten Championship game between Ohio State, and Wisconsin. Most sports professionals were not in favor of Ohio State. This was another time when the sports gurus who are supposed to be invincible were wrong. Final score, Ohio State 59 Wisconsin 0. This had a lot of the sports world thinking. Including the Selection Committee for the National Championship Playoffs.

Thus, the big surprise of the year in the NCAA was that Ohio State was picked to play in the first NCAA Playoffs ever. The bad news was that they were going to have to play the #1 team in the country, Alabama.

No hope for the Buckeyes? Just like when they were the underdogs against Michigan State and Wisconsin.

Final Score: Ohio State 42 Alabama 35! What? How could the #1 ranked team lose? If it wasn't for the first year of the playoffs Alabama would have been crowned the NCAA Football Champions for 2014.

Sorry Charlie! Ohio State will be playing the Oregon Ducks on, Monday, January 12, for the NCAA National Championship. The Oregon Ducks took care of Florida State, big time, 59-20, and instantly became the favorite to win the big game. Las Vegas has made Oregon a 7 point favorite.

Ohio State has not faired well in Championship Games since 2002 when they won the whole thing against Miami of Florida. But this team is not playing Tressel football any longer. They are playing Meyer football.

(Coach Urban Meyer)  Meyer won 2 National Championships while at Florida. He has systematically transformed OSU to an SEC team.

What is the conclusion that I arrived at from all of this? It just make perfect sense to me that if Ohio State was the underdog in 3 of their big wins there is absolutely no reason why they cannot beat Oregon except for the Final Score. And we won't know that until probably early in the morning of Tuesday, January 13.

GO BUCKS!   

CLICK HERE TO GO BACK TO GEEZERS NITE OUT HOME PAGE
This page was last updated: April 11, 2015
ANOTHER GAME. ANOTHER TROPHY! HO HUM!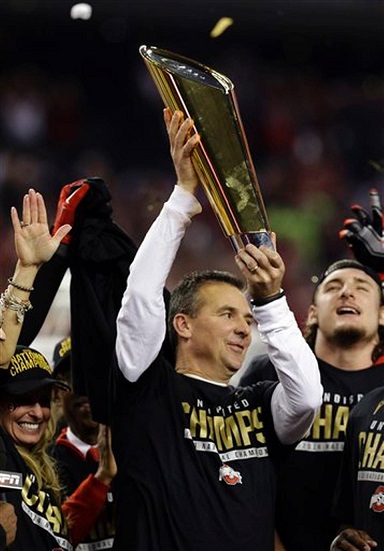 Their shirts and their hats said the same thing. UNDISPUTED Champs. As I said in my previous article Ohio State was the underdog against Michigan State, Wisconsin, Alabama, and now Oregon. They won all four games.

They outscored Wisconsin 59-0 for the Big 10 Championship. If it wasn't for the four Ohio State turnovers the final score against Oregon score might have been something like 62-7.

UNDISPUTED NATIONAL NCAA CHAMPIONS.

Did I predict this in my last article? I came pretty darn close.

(See Article Below)

I was at the game and it was surreal. I am back in Montrose now, and I keep asking myself: "Self, was I really there?"

It was beyond description.

I am so old that I went to the first Monday Night Football Game on September 21, 1970 which the Cleveland Browns won 31-21 against the New York Jets and Joe Namath.

I was also at the first Cleveland Indians game played on Opening Day April 4, 1994 won by the Tribe 4-3 in 11 innings against Randy Johnson and the Seattle Mariners.

Now I was at the first NCAA Championship Playoff Game played on Monday night January 12, 2015 won by the Ohio State Buckeyes 42-20 against the Mighty Ducks from Oregon. Now is it ME? First games at stadiums or a new series that I go to? Or just luck? I would say None of the Above.

It was just Dumb Luck.

WAY TO GO BUCKS!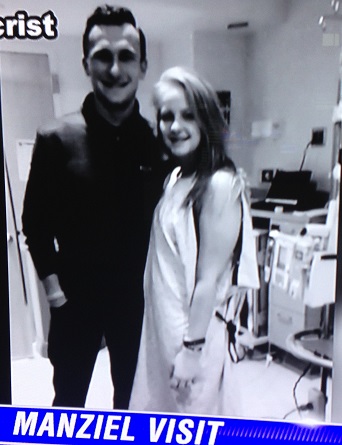 Johnny "Football" Manziel is close to being released from Rehab (No No No). In fact he has been allowed to take breaks on the weekends. I believe that last weekend (4/4 4/5) he was seen golfing with his father. Then back to Rehab.

The other day he paid a visit to a sick young lady in a hospital in Pennsylvania.

She was so ecstatic that she sent out a few tweets. In one of them she was bragging about Manziel's visit.

However, in another she invited him to go to the Prom with her.

There has been no comment from by the Manziel camp on this.

It has been reported that he should be released from his Rehab stint in time for the Cleveland Browns spring workout around April 30th.

Below are the tweets sent out by the young lady who Manziel visited in the hospital. Click on them to ENLARGE.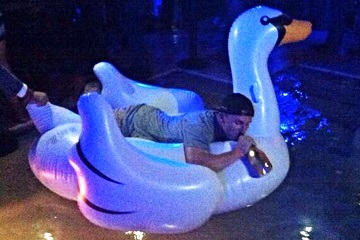 It has been reported in Cleveland that Johnny "Football" Manziel has been released from Rehab.

That means that he will be available for the Cleveland Browns Spring workouts scheduled to start on April 20.

They say that he has matured quite a bit in the last few months but added that it's a tough road ahead.

ESPN was first to report the news.