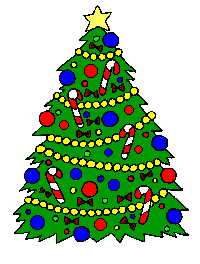 This is a Monthly Newsletter. Articles, Pictures, and Happenings are all listed on one page for the Current Month. Page down to see all of the News in the order that it happens.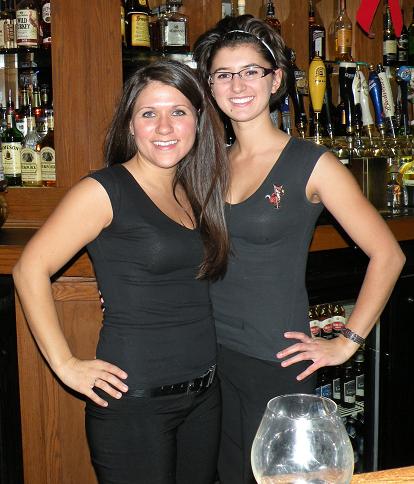 To the left are the Foxes, bartenders Marci (L), and Brittany. The Hounds were the Geezers there on DEC 1 for their  Geezers Nite Out..

The Geezers were at Fox And Hound sports bar in No. Canton, OH on

Everhard Rd.

It is a very unique establishment that is part of a chain. The first time that I ever went to one was in Tucson, AZ with my sister Lynda, and her husband Warren. They are originally from Akron, and that is where they go to watch Cleveland Browns football games. I was surprised that they had one here in Ohio, but I think it has been in Canton for some time. Our Entertainment Director, R. B., has been putting it on the monthly ballot, but it never got voted in until this month.

There was a surprisingly good turnout taking into account that we were in No. Canton. 

Those Geezers were Spike, Big Boi, Candyman, J.Bo, R. B., Billy Bob, Mr.Lobber, and the incomparable Mr. Warmth who was in rare form.  the Candyman made a rare appearance. He has his condo on Catawba Island boarded up for the winter. 

as is the case with most sports bars there were TV's all over the place. However, one added feature are two rooms off to either side of the bar. They also have TV's inside that you can view almost any game that you would like. The unusual thing about them is that one is labled Browns Town, and the other Pittsburgh Country. It should be a very interesting place for a Browns/Steelers game. Some of the Geezers will find out when the two teams meet the day after New Year's, 1/2/11. We plan on going there for the game. See pics in the Photo Gallery below.

Most of the Geezers ordered from the
Fox and Hound Menu
Big Boi had some kind of big burger, with fries. And as unbelievable as it seems even R. B. ordered some food. (More pics below in the Photo Gallery.)
Our two bartenders, Marci and Brittany were very freindly, and a lot of fun. We want to thank them, and the Manager for letting us take pictures of them, and the place. When I said that Mr. Warmth was in rare form was because he grabbed my expensive Nikon digital camera, and he was running around snapping shots of everyone from every angle. Some of them are bleow in the Photo Gallery. He even took one of me (J.Bo), but my picture is not supposed to be seen on here. However, he had me take it with Marcy, and Erin. So thanks, I guess! Pic is below!

We also saw one Celebrity Look-A-Like. It was a young lady sitting at the end of the bar who resembled Paris Hilton. I coudln't get a good pic. Oh, by the way, she was blonde, and had pigtails!

Next Wednesday, DEC 8, we will be at Johnny Malloy's behind Chapel Hill Mall. Hope to see you there.   

Click on Pics to Enlarge .

This page was last updated: May 26, 2011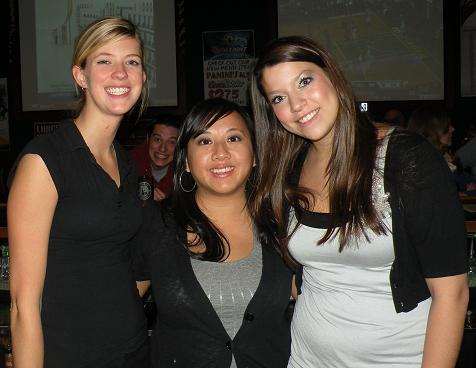 The Geezers Nite Out for December 8 was held at Johnny Malloys' Sports Pub behind Chapel Hill Mall.

There was a good turn out considering the weather. In fact when we left it was snowing pretty heavily.

The bartenders for the evening were Katie (L), Darlene, and Anna Marie pictured, and Jen, pictured below in the Photo Gallery. They were all very friendly, and took good care of us during the evening.

The Geezers there on this cold night were me (J.Bo), Spike, Big Boi, Drumstir, Billy Bob, Garo, Mr. Lobber, Mr. Warmth, and Nicko. We were surprised to see Nicko. He hasn't been around very often during the summer due to the warm weather that was conducive to playing golf.

We also had an actual celebrity join us. It was Ron Bell who was a former Pro Bowler, and who won a couple of PBA tournaments. He won back on Jan 25, 1986 at the Showboat Invitational. He beat David Ozio, Gary Skidmore, Larry Laub, and Ron Williams. And also he won the Bowlers Journal Florida Open on Feb 6, 1988. He beat Joseph Firpo, Amleto Monacelli, Marshall Holman, and Todd H. Thompson.

As you have probably already heard the Phantom Band will be playing at Just One More in Gala Commons on DEC 22 for a Goodyear Christmas party. Ron Bell also used to sing with a band many years ago in the lounge at Colonial Bowling Lanes called Stargazer. He also does karaoke now days. He is a friend of some of the Geezers, and he's going to sit in with the Phantom Band at Just One More on the 22nd. 

It was a good night at Johnny Malloy's. There was a lot conversation, and good comradery. It was also a pretty crowded night. The bartenders were busy. Most of the Geezers ate, and the popular choice was a medium pizza with 10 wings for $9.99. Geppetto's Pizza is connected to Malloy's, and they have the best pizza, and wings in the area.

some of the Geezers will be leaving soon for Florida for the winter. spike si leaving aound DEC 22 or 23 for Homoassa. Fergie, who didn't make it wednesday night, it heading down to Clearwater on DEC 27. The Jerry (
Jerry's Corner
) is already in Florida, and he left before
Thanksgiving
. so we will have a few less Geezers at our meetings for the next few months.
Next Wednesday, DEC 15, we will be at The Basement on 225 E Waterloo Rd. This will be the first time that we will be there as a group. Some of us have been there before, and they have great food, and wings. Hope to see you there.  

It was quite an evening for the Geezers Nite Out at The Basement sports pub on 255 E. Waterloo Rd. in LA (Lower Akron) on DEC 15.

For starters one of the bartenders who was taking care of us this night was Haley (Pictured). Kenny was also helping us, and Mary, who is the day bartender was waiting on a couple of the Geezers when they first arrived. Pictures of Kenny, and Mary are in the Photo Gallery below.

The Geezers who braved the cold night were Candyman, Kenny J, J.Bo, Nicko, Billy Bob, R. B, and Mr. Warmth. Spike was not there for medical reasons. He wasn't drinking his signature beer & tomato juice, but something a little more unpleasant. He was in preparation for a test on Thursday morning. However, there were a couple Geezers unaccounted for.

Mr. Warmth in his familiar bravado said that he had a "lock" on Fergie showing up since their wives were together. Result? Fergie - "no show"! He must have had something better to do! Big Boi - did not "call off". Supposedly working from home. No excuse. Not there. It must have been too cold for him to go outside. Each receive a black mark! Any more, and they will be degeezered. Sort of like a turkey. They both missed a good nite out. We haven't heard a peep out of Drumstir for a while. We never know where he is at. He could be in Mexico as he freely travels around the world.

The Basement is a comfortable, fun place along with many flat panel TV's to view your fave sporting event. They also have great food with a reasonably priced menu. Most of the Geezers took advantage of the specials which were the Philly sub sandwiches for half-price up to 7:00 PM. They have quite a variety among them Chicken, Italiano, Greek, and the Regular. R. B. ordered some of their fantastic wings, and the Candyman ate a meat loaf sandwich before he got there.

As I said the wings are fantastic. They have some of the best around with special Kaluger or Hot Kaluger sauces. You can also get them double-grilled.

The ultimate item on the menu is the "Chicken Mafia". This normally has to be eaten in two sittings. It has a large portion of fettuccine noodles, chicken, mushrooms, tomatoes, banana peppers, green peppers, and onions. It's a mouthful! We highly recommend this place for just about any occasion.

We ran into a buzz saw on this nite. It was evidently the nite for a dart league. Along with that,a and the fact that it is the holiday season the place was packed. We want to thank Haley, Kenny, and Mary for taking the time out from a busy nite to pose for pics for our website. 

Next Wednesday, DEC 22, is the big Christmas party at Just One More in Gala Commons with the Phantom Band. There should be a lot of our Goodyear friends there since the band used to play at Katmandu near Goodyear for their parties. Hope to see you there with bells on!  MERRY CHRISTMAS!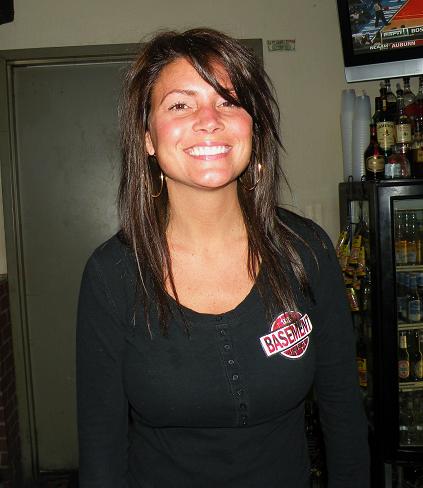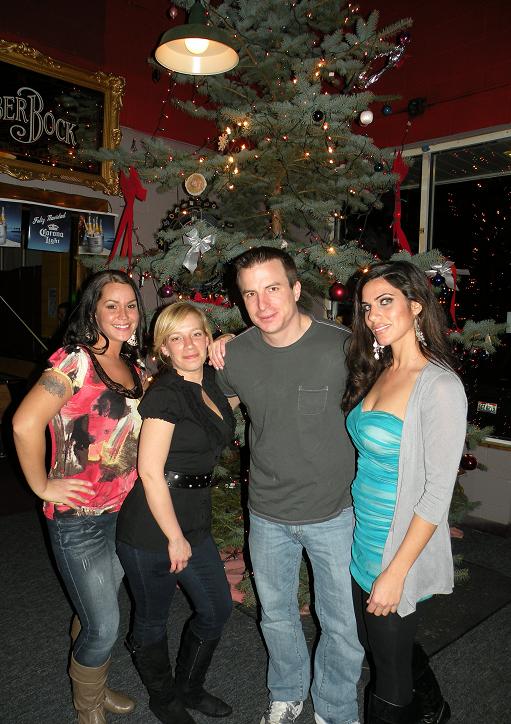 Yes, it was a very Merry Christmas party at Just One More in Gala Commons off of RT 224 on Wednesday, December 22 the last day worked for the Goodyear work force.

It was also literally the "last day worked" for Linda Holler, Paul Sodergren, and the Phantom Band drummer "Big Daddy" Dan Minier who all retired making this a momentous occasion. 

This was also the next to the last  Geezers Nite Out for the year 2010. That's right another year has passed us by. We are hoping for a healthy, and more prosperous 2011.

It was one of our best Geezers Nites Out of the year 2010. And it was one of the best gigs for the Phantom Band of which three Geezers are members. Big Daddy, the Big Boi, and J.Bo. Hanky Panky is the other member, and he is an honorary Geezer. The band also played at Just One More back in 2006 under different owners, and management staff. Three months ago a new owner purchased the establishment.

The new owner, Jen, and some of her staff are pictured above in front of the gigantic Christmas tree. From L-R are Renee, Jen, Marty, and Naveen. The place was super crowded that night, but Jen, and her staff went out of their way to take care of the band. We thank them very much for that.  Just One More is pretty much the same looking place, but there have already been some changes made by the new owner. There are more games on the floor where previously there were cubicles for seating. It looks more spacious, and changes the whole atmosphere in the place. The Geezers Nites Out are on Wednesdays ,and we were told that on Wednesday nights they now have $1 beer. You can't get much better than that!

We voted a little early this month on this nite for the meeting places for
January of 2011.
I don't know if that was planned or not, but in a re-vote on our annual Christmas Eve Day get together we will be going to Just One More in January  2011. We will have those results posted on the
SCHEDULE
page after next Wednesday which will be held at the
Brick House
on 581 Howe ave in the
Falls
.
The Phantom Band had one of their better nites. They only play sporadically from time to time. They all have played in bands over the years. But they got together one time for a "jam session" at Dusty's Landing on Portage Lakes I Akron, Ohio. One of the bartenders, Karen, a Geezers favorite welcomed the band to play there the first time in September of 2009. The band played there throughout the year, and also for a Christmas party in 2009. They want to thank Karen, and the management at Dusty's for giving them their rebirth.

The Pahntom Band had a good night, and they had a couple of guest performers help them out. J.Bo's cousin, and former
PBA
Pro Bowler,
Ron Bell,
sat in, and sang a few numbers. He sang
Some Kind of Wonderful
, and
Please Come Home for Christmas
by the
Eagles
. I put them on
You Tube
. Key in RON BELL COVERS EAGLES CHRITMAS AT JUST ONE MORE to see the Christmas tune. Also they will be on the
MEDIA
page soon with all of the other photos.
Also, Big Boi's brother, Dave, sat in for the last two sets. He's from Iowa (WE won't hold that against him), and he plays bass, and guitar local bands in Muscatine. He is an Akron native.

As I said above, we will be at the Brick House on 581 Howe Ave next Wednesday, December 29. We hope to see everyone there for the last Geezers Nite Out of 2010.

see below for some pic from our Photo Gallery. For all of the pics that Spike (Bob Swisher0 shot that nite go to the
MEDIA
page in a few days. Spike is now down in Florida for a few months, but I hear that it is not too warm there either.
We hope that everyone had a MERRY CHISTMAS!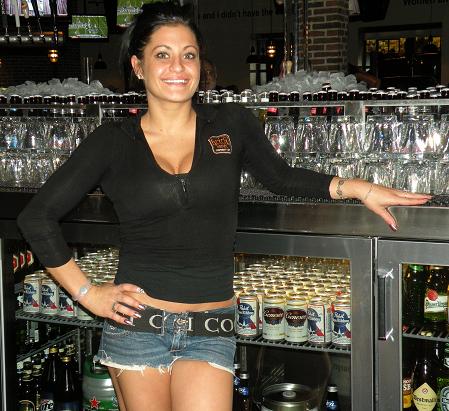 What better way to end the Geezers Nites Out for 2010, but spend it at the Brick House on 581 Howe Ave in Cuyahoga Falls. And that's exactly what the Geezers did on Wednesday, December 29.

Pictured to the left is one of our bartenders for the evening, Tina. Also taking care of our every need at the bar were Amber, and Amanda pictured below in the Photo Gallery. Tina was smiling, but she was well, and she had to leave us after we were there for awhile. And, no, it was us who made her sick.

We didn't have a full crew on this night, as some of our fellow Geezers have turned into snow birds!

Spike (Swish), Fergie, Mr. Warmth (Stan), and The Jerry (Jerry's Cor) are all scattered in different parts of Florida for the winter. However, Jerry is now home for the Holidays. The Geezers who are going to stick around for most of the winter, and who were at the Brick House were R. B., the Big Boi, J.Bo, Billy Bob, and a big surprise visit by the Candyman. However, it was not without incident. Candy said that is cost him $7 in gas to drive there from his home in Clinton. 

The Brick House has a tasty but unusual Menu. To see the entire menu
Click Here
. I had something Wednesday night that I have never tried there before,, but that I have always wanted to. It is called the
beefed up steak salad
, and you will find it under
roughage.
It consists of a large bowl of mixed greens, with grilled tenderloin medallions, and topped with a creamy balsamic dressing. It is a little pricey, but not for the quality of food that you receive. I would highly recommend it.
We voted last Wednesday (12/22) for the locations for our meeting places for January of 2011. the schedule will be posted soon. Another year is almost in the books. It is hard to believe. We heard about the Brick House a month or two before it opened on Sunday, June 27. We first went there on June 30. We have been there every month since then.

We look forward to coming back to the Brick House in 2011 along with some other new meeting places, and seem of the old. Next Wednesday, January 5, 2011 we will be back for the second time at the new Legends on E. Cuyahoga Falls Ave just up the road a piece from Stonehedge.

                                               HAPPY NEW YEAR EVERYONE!    

Click on Photos to Enlarge