This page was last updated: March 11, 2016
This is a monthly Newsletter. Page down to view the news and events as they happened.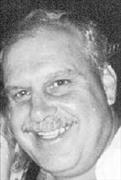 CHARLES RICHARD "RICK" DAVIS

One of The Geezers, Swish (Bob Swisher), just lost a close friend in Rick Davis, Sunday, January 31, 2016. He was 63 years old.

Rick was a popular sports figure in the Akron area. He was inducted into the Summit County Bowling Hall of Fame in 1989, and the Tri-County Hall of Fame in 1990.

He managed Colonial Bowling Lanes in Akron for many years. That is where Swish hooked up with Rick.  

Swish was an avid bowler himself, who carried a 190 average at just about any house he bowled in. He worked with Rick at the alleys.

Rick and Swish became close friends along with the third Musketeer, Ron Bell, who won a couple of tournaments on the infamous Saturday afternoon ABC telecasts with Chris Schenkel and Bo Burton. At one point in time they all lived together I believe. Rick, Ron, and Swish that is.

Swish was in Florida for his annual snowbird excursion when he heard the tragic news. He flew back home for the calling hours, and funeral service which will be held Thursday, 2/4/16,  from 5 to 7 p.m. at the Kucko-Anthony-Kertesz Funeral Home 1990 S. Main St, Akron 44301,

All of The Geezers want to wish Bob & Kathy Swisher and the Rick Davis family our Deepest Sympathy. RIP Rick.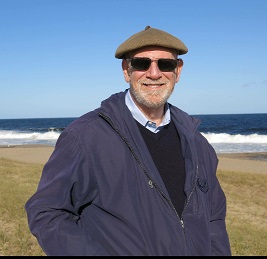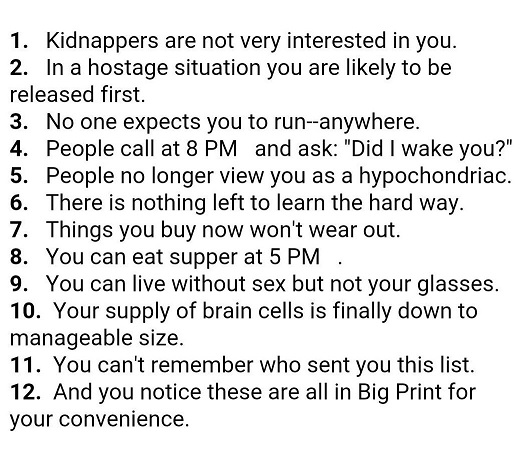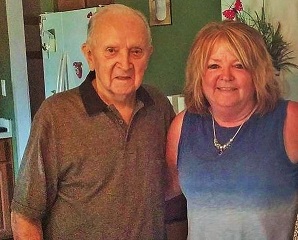 We are sorry to report that  our good friend, Kris (Krisko) Conley has lost her

father, Samuel Miles Koch, Jr on Sunday, Feb 14. They are both pictured together. .

I texted with Kris to get more info. Her Dad passed away in Florida. I got the idea from what she told me that cremation has already taken place. .

A Service will be held in the Spring where he will be buried in Upstate NY with his parents, brothers, and sisters..

The Geezers want to to wish Kris and the rest of her family our Sincere Sympathy.

We will advise if we receive any further information.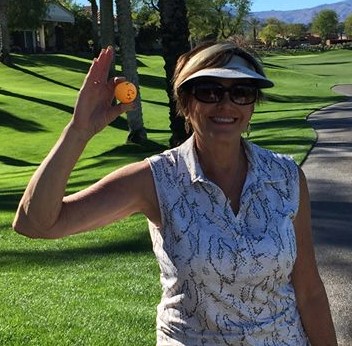 EASY GAME WHEN YOU SCORE 1 ON A HOLE!

My (Joebo) sister Cathy Cincurak Terracciano lives on Indian Ridge CC with her husband Peter in Palm Desert, California. Needless to say she plays a lot of golf. And she played a lot of golf when she lived in Fairlawn, Ohio.

But never once did she score a "1" on a golf hole. Yes, a Hole-In-One. However it did finally happen on February 16th (Two days after Valentine's Day) on the Grove course with a 7 Wood from 133 yards.

Back in Ohio at one of the local public courses when you score a hole in one there is an unwritten rule that YOU have to buy drinks for the clubhouse. Sometimes it can cost you a lot of money depending on what day it is and who is there. 

However, Country Club living in southern California can be a little intimidating. Here was Cathy's experience as she related it to me in an email:

    "It was amazing! It was a 133 yard par 3. There is water on the right with a bunch of boulders, and bunkers on the left. I used my 7 wood. (I use my 7 wood for 150 yard shots) I thought it was going in the bunker so I turned away, (She got mad) and then (her friend) Gail shouted to turn around. I SAW IT GO INTO THE HOLE!

    There were 80 ladies at lunch because it was the President's Cup tournament.I bought them (all) a glass of wine. It was so much fun. I felt like a celebrity.

    I got a $250 bar credit, and $250 pro shop credit. I don't know how much the bar bill overage will be, but it was worth it!"

                                                  CONGRATULATIONS CATHY!

     P. S. Did I mention that I taught her how to play?