This is a Monthly Newsletter.  Articles, Pictures, and Happenings are all listed on one page for the Current Month. Page Down to see all of the News in the order that it happens.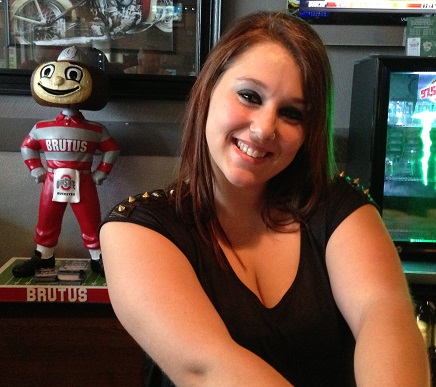 THE GRILLE ON WATERLOO - Firestone Park - October 2, 2013

When we scheduled this Wednesday nite for our first Geezers Nite Out of October we had no idea that we would be watching a Cleveland Indians Wild Card game against the Tampa Bay Rays at The Grille.

Yes, the Indians made it to the Major League Baseball Playoffs via the Wild Card route for the first time since 2007. This is also the first year that MLB had two Wild Card teams, and the Indians ended up with the best record for wild card teams winning the Home Field advantage.

Most of the Geezers were there with their Indians gear to support the team. However, since the game didn't start until after 8:00 PM we didn't stay till the end of the game. But we did watch the start of the game which was exciting to see as the game was sold out.

However, even with Home field advantage, and a sellout crowd, the Tribe just didn't have enough firepower to overcome the Rays pitching staff. The Rays won 4-0! Maybe NEXT YEAR?

Pictured above is our bartender for the nite,
Jackie
. She was very friendly and accommodating, and helpful to the Geezers in deciding what to order from the new
Grille Menu
. The Grille is a relatively new business in a familiar setting. It was formerly the
Tap House
, and before that it was
Scorchers
. (A couple of times we were told) The current owner,
Russ
, was the one who brought the original Scorchers to the area. It is now a comfortable place with a relaxed atmosphere.
However, WONE radio station 97.5 will be at the Grille every Friday from 6-8 PM for 8 weeks giving away Browns jerseys, All Star Sports gift certificates, and a chance to win a trip to a brewery in Columbus with an overnight hotel stay. This started on September 13.

Also, following WONE at 8:00 O'clock there will be live entertainment by various musicians.

As you would imagine one of the the topics of discussion on this evening was the Government Shutdown! An unusual fact was brought up that on the day that the Shutdown began the stock for the Goodyear Tire& Rubber Co went UP!

Because of the shutdown government run services also were being discontinued. There were rumors that the military academy football games for the weekend would have to be canceled. (But they were played.) However, our troops will be unable to watch them on Armed Forces TV which will not be available.

And one thing that I can't understand is that the Grand Canyon will be closed to visitors. Now how can you Close the Grand Canyon? D'OH!

We have been celebrating a lot of birthdays in the last couple of months. One that we will have to wait to celebrate in October is that of Drumstir (10/11). Denny, along with his wife, Cindy, will be heading for the warm weather of Hawaii. Once he reached a certain age he is no longer in town on his actual B-Day. He has been to Las Vegas, Hawaii a number of times, and anywhere but Canal Fulton. HAPPY BIRTHDAY...Whenever!

Next Wednesday, October 9, we will be meeting at one of our fave year-round meeting places, Legends Sports Pub & Grille in Green, which is the home of Beacons Best #1 Bartender, Tricia. Come congratulate her on this accomplishment.

This page was last updated: November 8, 2013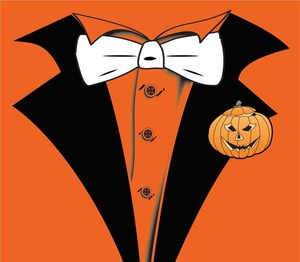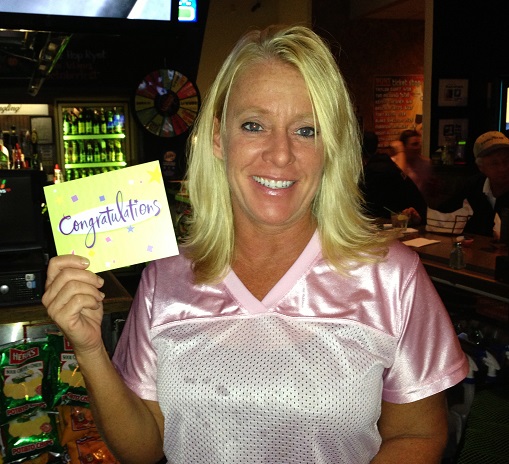 LEGENDS SPORTS PUB & GRILLE -Green, OH - October 9, 2013

Yes, Wednesday evening The Geezers were with the #1 Bartender in the Akron area, Tricia, pictured to the left at Legends Sports Pub. As most of you know she won the Akron Beacon Journal's Beacons Best in that category.  We gave her a card also that said so! CONGRATULATIONS TRICIA!

Legends also won for Best Sports Bar, and their Bulldog Burger won for Best Hamburger. That's why we go there.

Just as it was back on our last meeting at Legends on September 18, we had to sit at a side table when we first arrived until seats opened up at the bar. That is, except, for Spike. He was either holding down the bar until we could get there or he didn't want to sit with us! Just Sayin'! Eventually we all ended up at the bar with him!

We had a good turnout, but our missing Geezer, Drumstir, was lounging in Hawaii with his wife Cindy. He is there because he had a birthday coming up on October 11. Once he reached a certain age, he has made a habit of leaving town on that fateful day. It is usually in Las Vegas, but it could be anywhere in the world due to Cindy's occupation of a Flight Attendant. He's been to Hawaii already a number of times where he is now.

Consequently we were besieged with texts and pictures from him Wednesday during the course of the evening. You can view some of those pictures on our
PHOTOS
page!
HAPPY BIRTHDAY DRUMSTIR!

The Specials for the evening were 1/2 Slab of Ribs for $7.99 w/A side for $1.99. The Drink Special is $2.99 Long Islands Ice Tea from 5-close. there are other specials every day during the week. Check them out on Legends' New and Improved
MENU
.
go to our
PHOTOS
page to see what items some of the Geezers ordered. 
As is usually the case we did see a Celebrity Look-A-Like. He was a regular at Legends who some of us think resembles Uncle Fester from the TV show, and movie, The Adams Family. However, one of our Geezers, Mr Lobber, who eveidently saw this customer for the frist time thought he looked like the great director Alfred Hitchcock! We'll try to find a picture of him so that you can decide.

Next Wednesday, October 16, we will be meeting at the New Winking Lizard in Montrose (Copley). I was there Friday night with Crazy Richie for a warm up. It is a fantastic place on Springside Dr off of RT 18.

There are actually two different businesses in the building. The Winking Lizard is on one side (Left), and Lizardville is on the other side (Right). We usually meet on the Lizard side at the Patio Bar weather permitting.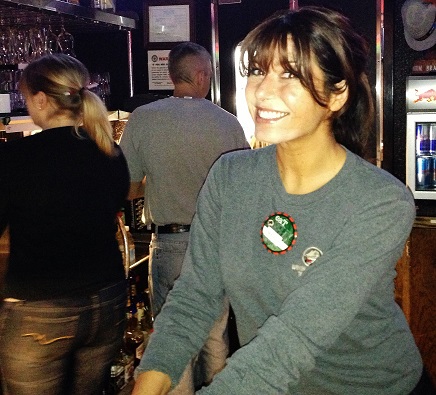 THE WINKING LIZARD - Copley/Montrose - October 16, 2013

Another Birthday Celebration at the Winking Lizard happened when Drumstir showed up for Geezers Nite Out.

Drumstir was in Hawaii with his wife, Cindy, to celebrate his Birthday which was actually on October 11.

But after his 50th B-Day, which he celebrated in Las Vegas with Me, and Cindy, he is never "in town" on this special day.

We were not aware of when he would actually be back home, and if he was going to be at the Lizard for this meeting. So I'm sure he will be receiving some cards, and lottery tickets, for the next few weeks.

Say Hello to Mandy, pictured to the left!

Mandy is one of our fave bartenders at the Lizard. We first met her at the old location on
Ghent Rd
. She is a good compliment for the new location. See more pictures on the
PHOTOS
page.
The weather was not the best on this Wednesday night. It poured down rain on a short stretch of the interstate on my way out there. However, it was not raining very much at the Lizard about the time I arrived.

The temperature at 4:51 PM it was 62.6 degrees with a light rain. Needless to say the patios were not open, but when I first arrived the patio bar was open with the garage doors to the patio closed.

The lights were on there, and as I sat down at the bar I was waited on by a bartender from inside.

Spike was next to arrive followed by Drumstir. We were all served, and then a couple also came out to the bar, and they were served. We then waited for the rest of the Geezers to arrive.

Somewhere around 5:30 an employee came out to the patio bar, and announced that it would be closed down at 6:00 PM. By this time most of the seats at the bar inside were taken. Drumstir checked inside and there were a couple of seats open. So we grabbed our drinks and rushed inside.

We found two seats right away, and then the customer sitting next to me left. So the three of us had seats.

But as S. B., R. B., and Billy Bob arrived there were no seats to be found for them. We finally all did get seats, but it took awhile.

Then to add insult to injury, customers began filing into the patio bar. When we asked about this we were told that there is a Skee Ball League playing every Wednesday night in the patio bar. We noticed when we first arrived back there that the Lizard had put two skee ball machines next to the bar where there were previously tables. The league will last for 6 weeks, and during this time the patio bar will be closed to regular customers.

The Geezers meet every Wednesday night, and we have just begun stopping back out to the Lizard, and we liked sitting at the patio bar especially during the spring and summer.

We were very inconvenienced Wednesday night, and we were not too happy about it.

R. B. and I were sitting near one rack of draft beer taps. He saw one handle on a tap that read "Joe's Pilsner"! It also had printed on the tap that it was Well balanced...with Very crispy hoppiness! We thought it was amusing because of my name, Joe! Am I like that? I will have to try it next time we are there. If there is a next time!

We took a picture of the handle. Go to our
PHOTOS
link to see it, and of others taken that evening.  
One thing about the Lizard is that they do have Free popcorn not unlike many other restaurant bars. But there's is always fresh.

Next Wednesday, October 23, we will be at the Brickhouse Tavern + Tap on 581 Howe Ave behind Chapel Hill Mall. It is another one of our less frequented stops on our weekly schedule. But an interesting place, and Menu!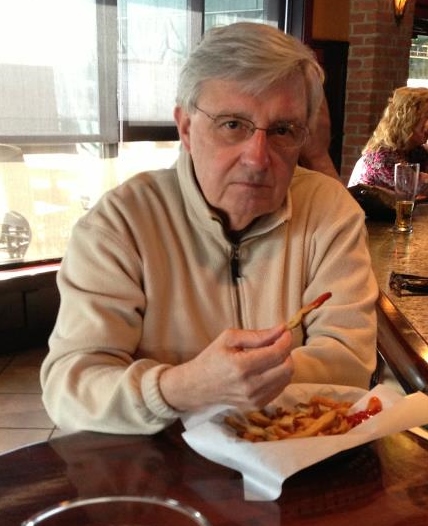 Some of The Geezers have been asking about The Candyman (Verg Gipson) at our meetings recently.

He is up at his summer home on the Big Lake (Catawba Island). I asked him when he was coming back to Akron. The last time I heard from him he said that after the first "hard" frost he would be back. I think we have had that.

This time he answered that he had Cataract surgery the week of October 20. He will go back to the doctor on November 12, and he will be home after that if he gets an OK from the Doc!

See you soon V!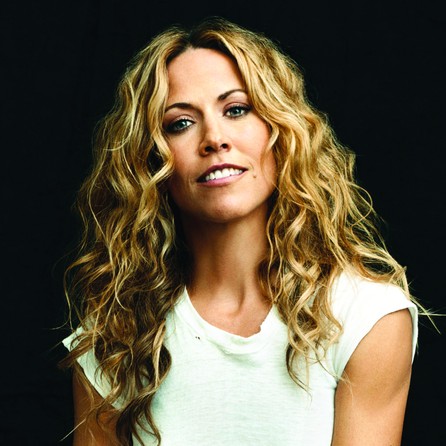 THE BRICKHOUSE TAVERN + TAP - Chapel Hill - October 23, 2013

First of all, we like to put a picture here of our bartender for the evening for our Geezers Nite Out meetings. Our last meeting was Wednesday, 10/23, at the Brickhouse. The picture to the left is NOT a picture of one our bartenders, Amber, that night. We asked her several times to take her picture for the website. Each time she refused. We always ask first if we can take a photo. She told us that she was not allowed to have herself photographed. She would get in trouble!

We have been coming to The Brickhouse now and then since the grand opening back in June of 2010. Whenever we met there in the past we would always take pictures. I had to talk to management during our first visit, but I was given permission to take pictures then, and in the future.

Spike said that he thought our female bartender, Amber, resembled the singer/songwriter Sheryl Crow. 

Since we were forbidden to take Amber's picture we just put on a picture of Sheryl Crow instead. Amber  looks "something like" her! (We think) We are not buying Amber's excuse. Hey, we are Geezers! I could have pressed the matter, but it wasn't worth it.

When I arrived Fergie and Spike were already there at the bar. I had to run an errand in the before I could join them. A little later on S. B. showed up. The last to arrive was R. B. He was leaving for Lawton, Oklahoma the next morning for Goodyear. When he sat down at the bar he blessed his phone as if he were giving it its last rites! It seems that his antiquated "flip phone" died on him. FINALLY!

He was the last to arrive because he was down the street at a Verizon store finding out if they could revive it! There was a connection problem, and they said it wasn't worth attempting it. He was able to talk on the "flipper", but it didn't ring.

He called his son, Ryan, who used to work at Verizon, and at a designated time he was going to meet him to get a new one.

Mr. Lobber, and Fergie are now the only two Geezers that I know of who don't have a "smart phone" or at least a "modern" one! They are "flippers"!

I started buying an inexpensive Halloween mask or some kind of disguise for R. B. a few years ago! Last year I bought him a Bart Simpson mask which he wore at Legends Sports Pub for their Halloween party.

Back in 2010 I got him a Homer Simpson mask which he wore at the Brickhouse where we were Wednesday.

This year I picked him up what was called a "Billy Ray" hat. It is a plain black hat with artificial bangs, and long stringy hair on the sides, and in the back. Since he doesn't have a lot of hair he likes anything that has "hair" attached to it.

I will have pictures of all of these hair-raising events on our
PHOTOS
page.
The Brickhouse does have an unusual and interesting
Menu
! three of us ordered from it. S. B. had a salad which was called Chicken Tai1 Fergie had a Cheeseburger that is served on a bun shaped like a Brick. I ordered my favorite there which is called a Beefed Up Steak Salad. It has pieces of steak buried in salad greens. We also have pictures of those on our
PHOTOS
page also.
We hope that everyone has or had a HAPPY HALLOWEEN!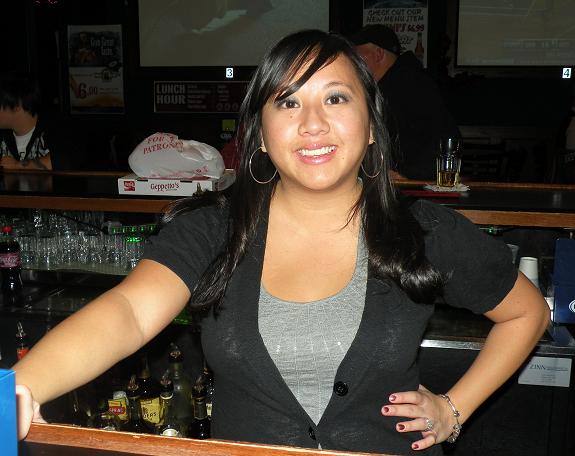 JOHNNY MALLOY'S SPORTS PUB - Chapel Hill/Akron - October 30, 2013

Our Geezers Nite Out at Johnny Malloy's last Wednesday started out as any other meeting we have had there. It was not very crowded around 5:00 PM. A couple of hours later it was packed! Something similar to the crowd at an Ohio State game.

The reason was that there was a World Series Game and the Cleveland Cavaliers first game of the season home against the Brooklyn Nets.

So you had baseball and basketball fans there plus it was the night before Halloween.

It was so busy...How busy was it?.....It was so busy that Darlene, pictured to the left, did not have time to let us take a photo!

One reason was that she wanted to "fluff up" her hair before. But she didn't have time to even go to the bathroom. So I had to dig deep into the archives to come up with a File Photo. And on top of that, Sovi, the day bartender that day, wouldn't Let Us take a photo. She said she wasn't photogenic. We didn't buy it!

So the picture you see above is a "File Photo"! So There! all of a sudden the bartenders have become camera shy!

The Special of the night was a Medium Pizza with 2 toppings, and 10 wings for $10.99. Almost everyone was ordering it. They must have sold hundreds of pizzas that nite! All of the Geezers ordered it except for S. B. He ended up getting a Flat Bread Italian Salad! He's watching his figure!

Fergie ordered one for himself, and his wife Brenda. He ate half of everything, and then took the other half home for her. Of course we didn't follow him home so.....!

It is amazing that Malloy's will let you buy the Special and not finish it there. Most places will offer Specials as "Dine In Only"! Don't you dare take any of that home! Ha Ha!

It was also Voting Nite for the meeting places that we will go to in the Month of November. The votes have been tabulated by our
Entertainment Director
,
R. B.
, and they have been published on our
SCHEDULE
page. (
If you see the Schedule for the Previous month (October), try using another Browser
)  
We did see a Celebrity Look-A-Like this mite. It was a fellow sitting across the bar who resembled former Cleveland Browns "Kardiac Kids" Head Football Coach Sam Rutigliano. No, we didn't get a pic.

However, when I was preparing to take a picture of Darlene, which never happened, the camera went off by mistake. When I first looked at the picture it was one of those pictures of "nothing"! But then I noticed a guy sitting on our side of the bar who resembled one of the Geezers. See if you can guess who!

(See pic Below)

(CLICK ON PICS TO ENLARGE)

Next Wednesday, November 7, we will be meeting at Johnny J's Pub & Grille in Springfield near Bill White's Akron Lanes.