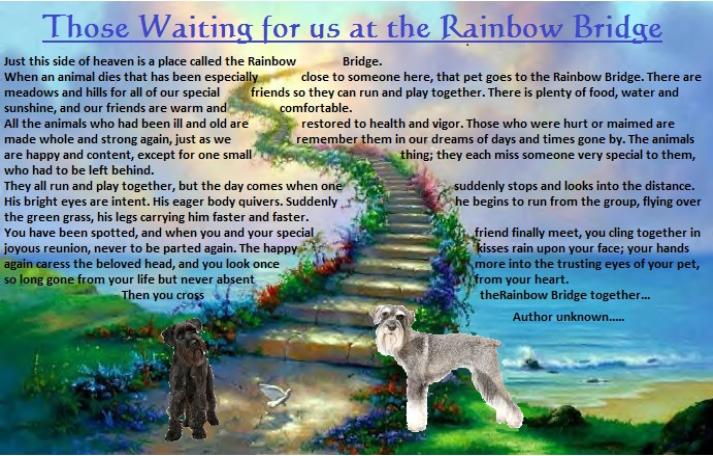 A very sad thing happened to Dick, Anneliese, and Ashley Laber during the month of September 2015. A few weeks before their dog Toby's 12th birthday he began feeling ill. Unfortunately they had to put him down. It is always upsetting when a person passes away, but it is also very sad when you see that your pet can no longer maintain a healthy lifestyle, and you are the one who has to make the decision of putting it to sleep.

There is also a Newsletter on our
Geezersniteout.com
website for
January 2016
detailing the unfortunate happening. There is a picture there of Toby that Ashley took with an untrue statement of what Toby did when she came home for a weekend. It was funny at the time it was taken, and I thought that would be fitting for that article.
Dick also sent me a couple of other funny pics that I will have posted below to add to it.

I, and the rest of The Geezers wan to wish Dick, and his family our deepest sympathies. 

They will all be together one of these days on Rainbow Bridge.

CLICK ON PICS BELOW TO ENLARGE

This page was last updated: January 28, 2016