This page was last updated: May 9, 2015
This is a monthly Newsletter. Page down to view the news and events as they happened.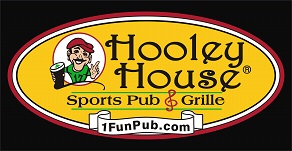 GEEZERS NITE OUT - WED APRIL 1

On Monday, March 23, I wrote a report about a new sports bar in Montrose called Hooley House. Our Entertainment Director, R. B., and I (Joebo) stopped in on Friday, March 20 to check it out for a possible meeting place for the Geezers.

On Wed nite, March 25, Hooley House was voted in for our next meeting for April 1.This is not a Joke!


Geezers Nite Out - Hooley House Sports Pub & Grille - Montrose West Rd

We had a great Geezers Nite Out for our first time at Hooley House. In fact H. H. has only been open for a couple of months. It was open for St. Patty's Day. It was formerly known as Steak On A Stone. 

They have done a great job of redecorating the place. As I said before the Main Bar has too many TV's to count. They are all probably 60" or 75" around the bar.

Then they have smaller TV's situated all around the dining room area. They also have private dining rooms enclosed in glass for private parties.

There is also a small bar to the left of the front door when you enter the building that also has tables for dining. They have it all covered.

Our bartender at the Main Bar was
Tina.
She was very friendly and took good care of us. We explained to her what the Geezers were all about, and she was nice enough to let us take a picture of her for the website. You can see it, and others from the nite on our
PHOTOS
page. 
H. H. is actually an Irish restaurant. Therefore, they have some Irish dishes on the menu. One of their Appetizers are Irish Egg Rolls that Spike tried. I tried one. It was very tasty.

Of course they have do Americanized items on their
MENU
also. For example
S. B.
broke his diet with his order, not of a
Chipotle Chicken Wrap
, but because of his choice of the Side Dish, which was, are you ready for this,
Tater Tots!
TABOO!
I,
Joebo
, ordered a healthier choice of a
Turkey Club Wrap
with
Grilled Veggies
. You can see pictures of these three meals again on our
PHOTOS
page.
It seemed that the Geezers who were there enjoyed Hooley's, and I believe that we will be back there again many times in the future. I know that we will be back there, in force, for the Cleveland Indians Home Opener on Friday, April 10th agaisnt the Detroit Tigers.

Next Wednesday, April 8, we will be back to one of our old haunts. The Geezers Nite Out originated at Hacker's Bar & Grille, next door to Firestone's Public golf course called Firestone 9, when Spike (Swish), and I used to be the only two who met there every Wednesday nite. Little by little other Goodyear associates joined us. Soon it became a meeting place for all current and former Goodyear associates.

Hacker's is a comfortable place with a small oak-trimmed bar.  It was a very popular hang-out for about five years, and then it wasn't.

The Geezers heard about an Irish bar on South Main St, called Kevin O'Bryan's. The drawing card was $1 domestic bottles of beer on Wednesday's. So we met there every Wednesday also for about four or five years. Then that changed.

That is when we decided to meet at a different place every Wednesday. The problem was, being Geezers, we couldn't remember where we had decided to meet the following week. That is when this website, Geezers Nite Out, came to being. Our Entertainment Director, R. B., said that "we should have a website"! I previously had a website for a band that S. B., Dano, and I played in with Jack Bishop called the Oldies But Goodies Band. However, that was discontinued when the band broke up. So that night I did some editing, and came up up with a website for the Geezers with a Schedule on it. I sent R. B. an email the very next day, and I told I told him that "We do have a WEBSITE!" That was in late 2005. And we have had the website, www.Geezersniteout.com ever since. It started out with just a Schedule, but over the years I embellished it, and it is what it is today. 

Why did I reach back into the history of the Geezers? Because this coming Wednesday, April 8, we will be bach to  Kevin O'Bryan's as a group since late 2005.

But I'm sure that we will be bach to Hooley House in May of 2015.

Geezers Nite Out - Kevin O'Bryan's - 1761 S Main St - South Akron, OH

The Geezers Nite Out reunion at Kevin O'Bryan's was far removed from what it was 10 years ago. But things change drastically in 10 years as the Geezers well know.

When we were going there every Wednesday for about 5 years Kevin O'Bryan's was offering domestic bottles of beer for $1 buck! That made it a very popular place.

It wasn't just the $1 beers, it was a very enjoyable place to be. There was a great atmosphere, with the people packing in to take advantage of the $1 beer prices, and music blasting on the juke box.

When we came on this Wednesday (4/8) it was not very crowded and very quiet. We all arrived at different times. When I walked in Spike (Swish) was sitting at the bar with the Candyman (Voigle).

R. B. and S. B. arrived around the same time, and then a little later on Billy Bob came in.

KOB's didn't have the $1 beers, but on Wednesdays they have a
Special on Burgers.
Any burger within a certain list on the menu were only $5.00. On this night the special burger was the
Chipolte Burger.
Go to our
PHOTOS
page to see pics of the burgers and others from that nite. 
To our surprise our long lost Geezer, Candyman, showed up to say Hello. Vergle has been absent from our meetings for a couple of years. He has a home in Clinton, OH, but also lives in a condo on Catawba Island on Lake Erie. So he was only showing up on the colder months in the last 5  or 6 years to begin with. It was good to see him.

When we first arrived,
Philly,
was our bartender. She was working days. We met her on an early St. Patty's Day celebration when Callahan & O'Connor were playing on March 13. Later on another bartender,
Jennifer,
came in to relieve Philly. Go to the
PHOTOS
page to see pics of both of them. Another one of our fave bartenders who we know from the old
Tap House
,
Jenna
, also works at KOB'S on the weekends. 
While we were there the Cleveland Indians, and the Cleveland Cavaliers were both playing that night side by side on the TV's behind the bar. What is most amazing is that they both WON.

We were at Legends Sports Pub & Grille the Wednesday after this on April 15, 2015.      

Geezers Nite Out - Legends Sports Pub & Grille - Green

As is usually the case whenever we meet at Legends, something different is going to happen. On this nite our Atlanta Geezer, Bubba (Jim Laws) paid us a visit. He has been back to Georgia for a couple of years. Unfortunately he is in town to visit his sister, Martha, who is seriously ill.

If that wasn't enough we were surprised by Tammy Rothacker, who the Geezers go way back to 2007 at Hook Line & Drinkers on Portage Lakes. We met her when she was coordinating an appearance from her radio station Rock 106.9. She was there with her family and stopped by to say Hello! I have kept in contact with her on Facebook over the years.

There are pictures of Tammy, and Bubba, and others published on our
PHOTOS
page.
And if THAT was not enough, we were celebrating one of our fave bartenders,
Tricia's
, Birthday. Yes, she was working on her birthday. We gave her a B-Day card that we all signed including a little extra for her tip. There is a picture of her with the card on our
PHOTOS
page also. 
The Specials for the nite was
Half Off Appetizers
until 7:00 PM, and
$1 Off
of
House Wines
. Legends was also offering
Chicken Noodle Soup
. I don't remember them ever having that at Legends. So I ordered some. What Tricia embarrassingly brought out from the kitchen was
Garden Vegetable Soup
. She apologized, and said that I didn't have to eat it if I didn't like it.. Everyone made a big deal about it, but it was good. It looked so good in fact most of the other Geezers who were there ordered it. Pictures also of that also on
PHOTOS
page.
We went to Dusty's Yacht Club the following week on April 22.

Geezers Nite Out - Dusty's Yacht Club - Portage Lakes

It started out as a slow nite when the Geezers started filtering in. But by the time most of us arrived the place was pretty crowded with the juke box blasting away, and dancing going on.

Dusty's has a very small bar, and it usually can't accommodate all of the Geezers to sit together until later on in the evening.  Drumstir, Spike, and I (Joebo) were able to sit together. When S. B. arrived he had to sit apart from us. At first the Forester had to stand, but ended up with a seat. Billy Bob was the odd man out. Until we seats became available.

As was the case at Legends on April 15, we had a visitor. A friend of mine, and barber for quite awhile, stopped in. It was good to see her. Her name is Nury, and she is from Venezuela. She cuts hair at the J C Penny's salon at Chapel Hill. However, she is a very accomplished Karaoke singer. She has a beautiful voice. So consequently I started calling her my Singing Venezuelan Hairdresser. She does both very well. That last time I got a haircut I was butchered. She asked me when was the last time I got the haircut. When I told her a month ago she couldn't believe it. So she told me to hold off for another month before I go back to see her.

Our bartender for the nite was
Karen
. She always is there on Wednesdays. She used to cook up dishes to serve the customers since there is not kitchen at Dusty's. Over the years she has started serving Pizza. Sometimes the Geezers would order and pay for it. On this night there was not only pizza provided, but hot dogs, and chips with salsa. Very satisfying. Go to our
PHOTOS
page for pics.
Next Wednesday, April 29, we are scheduled to meet at the Firehouse on Tallmadge Circle.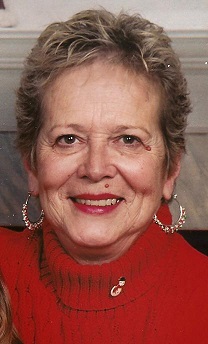 JIM LAWS' SISTER MARTHA ARISON

Jim (Bubba) Laws' has been in town from Georgia for a couple of weeks to visit his sister Martha who was gravely ill.

Unfortunately, she passed away around 3:30 AM on the morning of April 23, 2015. There is an obituary in the Akron Beacon Journal today (Saturday, April 25).

Calling hours will be Sunday, April 26 from 1:00 to 3:00 PM at Donovan Bagnoli Funeral Home, 339 Southwest Ave, Tallmadge.

We want to extend our deepest sympathies to Jim, and the rest of his family in the loss of Martha.

May she rest in peace.

Geezers Nite Out - Firehouse Grille & Pub - Tallmadge Circle - Tallmadge, OH

This was an unusual Geezers Nite Out. Not "good" unusual.

First of all, the bad news was that our Georgia Geezer, Jim "Bubba" Laws was in town to visit his sister, Marha, who was gravely ill. The worst part is that she passed away around 3:30 AM on April 23, 2015.

(See the article below w/pic) But Bubba was there Wednesday night. It is always goog to see him.

There are pics on our
PHOTOS
page.  
The other unusual ting was that my (Joebo) condo was flooded that morning. I had lamanent wood flooring down that had to be ripped up. It was a harrowing experience that I am still going thru. But being out with the Geezers took my mind off of it for a short time.

However, we do what we always do. Eat and drink. The Firehouse at Tallmadge Circle has 1/2 price drinks until 9:30 PM.  And they do have an interesting MENU.

There wasn't a big turn out of Geezers that evening, but it was good to see Jim Laws, who was staying nearby being out of town from Atlanta.

There was not much going that night, but we were with our friend, and Georgia Geezer, Jim Laws, who's sister just passed away, 6 days before. Rest in Peace Martha!

Some of us were going to the Kentucky Derby Party at The Galaxy on May 2nd, and the next meeting was also at the Galaxy for Cinco De Mayo on May 5.