This page was last updated: September 6, 2014
This is a Monthly Newsletter. Page Down to view all of the Current News as it happens.

AUGUST 1, 2014 

Bridgestone Firestone Golf Championship

Four of The Geezers ventured off to the WGC Bridgestone Tournament in Akron on the Friday round on Agust 1.

It was an unlikely foursome. It was Me (
Joebo
),
Spike
(Swish),
Tommy D
(Demali), and
Jimbo
(Fish).  Spike is one of the regular Geezers who meet every week. Tommy D is an old friend of the Geezers before we were Geezers, and a childhood friend of mine. JImbo knows most of the regular Geezers and some of the Geezers who we haven't seen at our meetings for ions. He is now an Official Floridian. He jsut happened to be our only
Bartender of The Month for January 2007
. He was in town to see his brother who was in the hospital.
I was able to buy tickets to the
Championship Club
out at Firestone using a new website (To me) called
BuyAnySeat.com
at a sustantial savings. It is the only site to my knowledge where private owners sell tickets to events for a discounted price.
After we left the tournament we stopped down to the local waterng hole,
The Grille on Waterloo
. There were quite a few people wearing golf hats who had the same idea. Go to our
PHOTOS
page to see pictures from the day.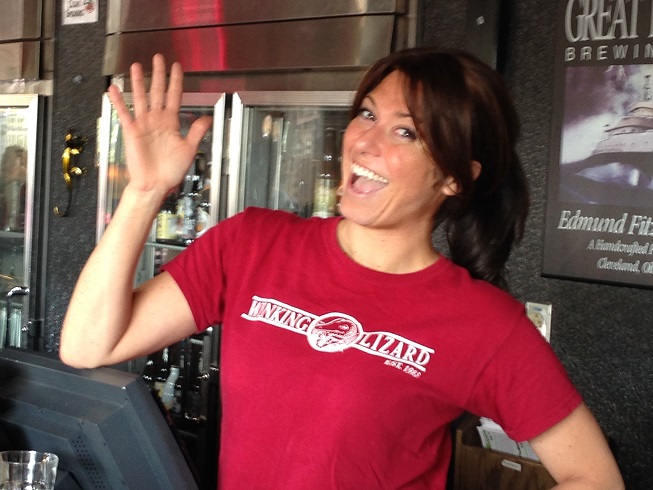 Geezers Nite Out - The Firehouse Tallmadge  & Winking Lizard

The Geezers Nite Out for Wednesday, August 6 was scheduled at the Firehouse on Tallmadge Circle in Tallmadge. From what I heard the boys had a good time there.

Of course they are famous for the $1 Burger. And it is bigger than a Thacker's burger.

But waht brings the Geezers there on Wednesday nites is the Drink Special of 1/2 Off adult beverages All Nite Long.

I little birdie told me that S. B. took advantage of it with his Bombay Sapphire martoonies.

I (Joebo) was not there. And regardless of what S. B. said on a FB post, NOT all of the Geezers were there either.  I was out at the new Winking Lizard in Montrose/Copley. For the last couple of months I have been preparing to, and then finally moved to the Montrose area (Near LeBron) from L. A. (Lower Akron). I still need to put my condo up for sale in south Akron. So I have been busy going back in fourth from each location which is a 20 minute drive each way.

I was just over in that area on the Tuesday before the GNO at Firehouse. I was debating on whether to drive back to Akron again when I got a call from one of the Original Geezers, Crazy Richie. He was at his daughter,s house in Bath treating his grandkids to some ice cream at a local establishment in Montrose. His daughter lives on the same road that LeBron does, and she received a dozen donuts from the King when he returned as a peace offering.Crazy called and asked me f I wanted to meet him at The Lizard since he was in the area. So my decision was made for me by Crazy. (His fault)

Pictured above is one of our fave bartenders at the Winking Lizard, Mandy. She treats most of us really good whenever the Geezers give her the honor of their presence. She was waving to the Geezers at the Firehouse.

Next Wednesday, August 13 we have made an original Schedule change, and we will be going back to The Galaxy in Wadsworth for the third time in the last five weeks. But Darla, one of our fave bartenders, is going to be working inside by herself that night, along with Jess and Becca at the Patio Bar.

Geezers Nite Out - Galaxy Patio Party - Wadsworth

It was another unusual weather day out on the Patio. We were there two weeks earlier and it was about the same. Except this Wednesday there was no rain, and it was a little warmer. This Wednesday it was 75 degrees, but windy. It seemed colder than it was. Later on in the evening the staff brought out the patio heaters.....again.

The reason that we were here just two weeks after the last time, was because of the bartending crew inside the Sports Bar, and out on the patio. Darla, usually doesn't work on Wednesday nights any longer when the Patio Parties are happening. Once in a while she will fill in out on the patio, and in this case she was filling in for Jenny inside who was on vacation.

Therefore, bartenders Jess, and Amy were working the Patio bar with Darla, and (A new bartender to us anyway) Jenna were behind the bar in the Sports Bar.

A good friend of ours, Gayle, arrived with two of her friends. Gayle and her husband, Dewster, are ole friends of most of the Geezers from way back.

For pics of the bartedners, and others go to our
PHOTOS
page.
The drink Specials out on the patio were Miller Fortune, and 16oz Miller High Life (In cans) for $2. that was on all night. Up until 6:00 PM for Happy Hour we could order two Mini-Burgers for $3.

The band out on the Patio was Electric Mud. They had a great sound with strong vocals and instrumentation. They were without one of their members do to a trafice tieup, but they still sounded fine. I'm sure that there were some songs that they refrained from playing, but they sounded good to us.

Drumstir, and Fergie were talking about there up 'n coming trip to Florida next week. They also went last year, and evidently that didn't deter them enough for trying it again. We do know one thing. It will be HOT!

Next Wednesday, August 20, we will be back at one of our fave places, Legends Sports Pub, in Green. We are looking forward to seeing one of our fave bartenders, Tricia, who was voted #1 on the Akron Beacon Journal's Beacon Best contest last year.   

I Went to The Poor House Last Evening

I checked out a new meeting place Friday nite (8/15) for the Geezers Nite Out, but it wasn't a planned event. I raced up to Chapel Hill to Time Warner to take back my modem since my Internet is not working, and the next available technician is not available until next Tuesday (8/19/14). I thought that I could circumvent the time to get this fixed. As it ended up, I was wrong. I brought the new modem home and tried to set it up Saturday (8/16) to no avail. So what you are reading now was Published on the website from either McDonald's or Stabuck's or some dive bar that has WIFI.

Anyway, back to the new meeting place.

First of all this place has a sign in front of it reading NEW NAME. SAME OWNER.

I am talking about J Dublin's Poor House. Who you say? The place is the old Johnny Malloy's near Chapel Hill Mall.

Evidently they have a new franchise taking over for Johnny (Not Manziel) but they still had that "J" in the name.

This is what I observed:

The place looks pretty much the same. If there were changes they were not that noticeable to me.

However, they do have a New Menu, which was very interesting (Even though I didn't have my glasses), A lot different than Johnny Malloy's, not that it was that bad.

They still have Pizza, however, Geppetto's is no longer there. I was told that they have the same kitchen people, but a different pizza recipe. I ordered a small pizza to go, and when I tried it, it was pretty good. It was pretty close to Geppetto's.

The female bartenders were wearing Black Tank Top T-Shirts with jeans shorts. The front of the shirt had J Dublin on it, and the back had a picture of a Beer Keg with the expression: "I'd Tap That!" (Hey, that's what it said. Don't shoot the messenger) I saw one of the former Johnny J's bartenders, Lisa, behind the bar. The others were new to me.

This is what I observed. I think it would be worth giving it a try, but will the Geezers vote it in? The suspense is killing me! Check the SCHEDULE to see if it happens. But don't count on it!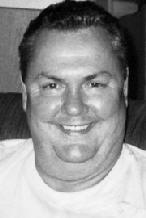 CHARLES FREDERICK "FRED" FISH (1947 - 2014)

Some bad news to report. The brother of our Florida Geezer , Jim Fish, passed away on August 17, 2014 after a brave battle with Cancer.

Jim was in town a few weeks ago from Homosassa, Florida to see Fred who was back in the hospital after brain surgery. When Jim left town to go back to Florida Fred was home from the hospital.

The calling hours and funeral have already taken place. If you knew Jim or his brother Fred, and wish to convey your sympathy to the family please sign into our
GUEST BOOK
on the
HOME
page and leave a message which we will forward on to the family. There is a obituary available at
www.Ohio.com
.
The Geezers wish to comvey our deepest sympathy to Jim, Karen and the family.  

Geezers Nite Out - Legends Sports Pub & Grille - Green, OH

What started out as a slow nite for GNO ended up being the exact opposite. Two of the regular Geezers, Drumstir, and Fergie are down in Florida, and the Forester was out of town on business even though he is semi-retired. The result was only four Geezers showing up for the August 20th meeting at Legends Sports Pub.

As you may have read in the article below, the brother of Jimbo Fish, Fred, passed away on August 17. The calling hours were naturally on this day, and in Ravenna, which is quite a jaunt out on 76 East. R. B, left work at Goodyear to attend the afternoon hours (2 to 4), and returned to finish up the day there. Spike (Swish) and I (Joebo) also attended the early afternoon hours. Therefore there was a few miles involved from our starting locations out to Ravenna and back to our finishing location at Legends in Green for GNO. We again want extend our deepest sympathies to Jim Fish, his wife Karen and the Fish Family.

On the brighter side was the fact that our bartender at Legends for the nite was one of our faves, Tricia.

She was glad to see most of us, and she took good care of us as always.

As the four Geezers were settling in we were surprised by the arrival of Gayle Hamilton, her husband Dewster, and two of their friends. With their arrival, and more customers also coming in, it became a party.

Most of us ordered dinner from Legends
New & Improved
MENU
. Spike surprised all of us by ordering the Spinach Dip Flatbread Pizza. It looked very good. To see pics of the flatbread pizza, Tricia, and the Geezer, & friends are available for viewing at our
PHOTOS
link.
Next Wednesday nite, August 27, we will be at on of our fav meeting places, Johnny J's Pub & Grille in Springfield.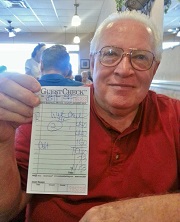 AUGUST 23, 2014 - Florida Trip Update

As most of you know two of the Geezers, Fergie (Picture), and Drumstir ventured down to Clearwater, Florida last Tuesday (8/19) for a week of fun in the sun.

I have been receiving texts, and photos from Drumstir since they have been gone. I will post the pictures on the Geezers website upon their return.

I talked with Drumstir around 2:00 PM today  (8/23). He had one word when I asked him how it was down there, and that was HOT!  He said at the time that I was talking to him that it was 96 degrees down there. You would expect it to be hot in Florida in August, but Drumstir said that it was Boiling Hot!

They are staying at Fergie's condo in Clearwater. In the complex there is a clubhouse with a pool. Drumstir said that they could not swim in the pool for too long because it was just like being in a jacuzzi. He sadi it had to be close to 95 degrees in there. He also said that Clearwater Beach is like a ghost town. Everyone is staying indoors comparable to what we do during our winters up North.

There was one good thing that happened though. They found $4 Western Omlettes for breakfast yesterday. So the trip will be well worth it.

Geezers Nite Out - Johnny J's Pub & Grille - Springfield, OH

The Geezers meeting at JJ's last Wednesday was evidently not a popular choice by its members. There were only four of the regular Geezers who attended until the Forester showed up. The Forester had been traveling for business for the previous two meetings.

Drumstir and Fergie were in Florida for a week, and they just returned Tuesday (8/26). They chose not to attend on this evening. S. B. gave us some outlandish story about having dinner with his boss. So he was a no show also. And the whereabouts of the Candyman is still unknown. However, we suspect that he is still hiding out at his condo up at the Big Lake on Catawba Island.

However, we did receive a call from our part-time Geezer, "Big Daddy" Dan Minier. He is an "official" Goodyear retiree, but he is working "at home" on a temporary project. He was in town for a few days, mingling with former associates in the hall, and he was heading back up North where he lives during the winter. He was in town with his wife, Barb, and had to head back home, but left some money with R. B. while he was at Goodyear to buy us all a drink. Thanks "Big Guy"!

We all ate from JJ's excellent
MENU
. And most of us took advantage of the
Food Special
of
1/2 Off
Appetizers
until 7:00 PM. 
It was voting nite, and we did vote for the meeting places for September. (Hard to believe). R. B. changed the rules again letting the Forester vote "this time" due to the sparse turnout. The results will be posted shortly....if I can find it.

Some of the Geezers made there way down to West Virginia to Mountaineer Casino on Thursday, and stayed over night. We returned Friday afternoon. So that is my excuse for not having this Newsletter done sooner.

Next Wednesday, September  3, we will be meeting at The Galaxy in Wadsworth.