This News is posted as it happens on one page. Page down to view the events from most current to past .


This page was last updated: February 13, 2019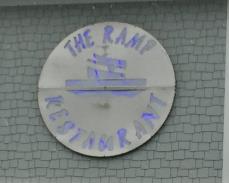 The Geezers on Wednesday, January 9, ventured out to a new establishment here in Akron, Ohio.

We always like to visit new places and critique how they operate their business, and if we like it.

On this nite it was The Ramp on S, Main St in the Akron, Ohio area called Portage Lakes. So to begin with there is water around.

To qualify it even further it is in an area called Sandy Beach.

It has quite a history.

Sandy Beach, on the West side of S. Main St, now is an elegant housing development. Before that it was a restaurant/bar called the Pelican Kove. And before that it was an area that had carnival type rides and games. It goes back a long way. So by the owners naming it, The Ramp at Sandy Beach, it brought a lot of memories back for residents of the area.

Now getting back to The Ramp. It is located on the east side of S. Main St. From the outside it doesn't look like much, but once inside it will take your breath away. The first thing you will see when you walk in is a boat. But it isn't only a boat. I believe it is actually a converted booth. I doubt if anyone will ever sit in it unless there are no other seats available. 

We did not go into the dining room area, but it is surrounded by glass windows with a view of the lake. The bar is the same way however, it is also surrounded by many big screen TV's. We ordered from a menu that was given to us at the bar. We were not sure if it was only for the bar.

Being there for the first time we didn't really study the menu thoroughly. We just ordered items that caught our eye. Go to our
PHOTOS PAGE
to see pictures of the interior, and some of the food items that we ordered. For what we ordered the food was good.
The only negative that we found, last Wednesday, was that there was not many types of draft beer available. They did have Yuengling, that a lot of the Geezers drink, Miller Lite, and some IPA's. But no dark beers like Guinness. They did have Guinness in a 14.9 oz can labeled 'DRAUGHT, Stout.

We were not aware of any specials for Happy Hour for food or drink. We will check into that the next time we are there.

I say that because I believe we will be back there again. The locations we visit are voted on each month.

It was also good to see one of our part time Geezers, The Candyman (Verg Gispon), and his wife Mary Ann. We found out that Verg had a "mild" stroke a few months ago, but as we saw Wednesday nite, he has responded well to treatment, and has regained all of his bodily functions.

Next TUESDAY (January  15, 2018) We will be back to Legends again. 

We are talking about fellow Geezer, S.B. A/K/A Skinny Boy, Doug Bender.

On Thursday January 31, 2019 Doug retired from too many companies to list here. It's a long, long story. But to make a long story short, he was originally employed by the Goodyear Tire & Rubber Co where his dad, Bob (Chief of Police) also worked.

Goodyear went through a lot of changes over the years like many other companies did. After bouncing around different departments he ended up in the Data Center. Then it all began to change.

Goodyear sold him (Data Ctr) to IBM, who sold the business to Lockheed Martin. They in turn followed suit, which started the domino effect of sales by different companies. Doug basically did the same job for Goodyear all along, He had a desk at their headquarters.  .

However, a few years near the end of his career he worked from home. He was in the field of information technology (IT) for a total of 24 years. (Hired in at Goodyear in 1976)

All along he was involved with music playing in a number of bands mainly the Phantom Band, and then The Oldies But Goodies Band (OBGB). The OBGB eventually disbanded, and the Phantom Band reformed. 

With the number of gigs each year disappearing for the Phantom Band, due to a member of the band moving out of state, Doug began getting involved with a nightclub that held mic nights called the Barmacy, which was formerly a pharmacy converted to a bar. He became more involved with the Barmacy meeting and playing with many musicians.

From this spawned a duo that he is currently a member of called The R & D Duo.  They can be found on Facebook.

As we stated in the beginning Doug's LDW was Thursday, January 31. He did not have a formal party, but he informed his friends on Facebook that his regular Mic Nite at the Barmacy (West)  that Thursday would serve as his swan song, and invited those who wished to come to share in  celebrating with him.

He will now spend his time with his delightful wife, Pam, who can show him the ropes retiring herself,  4 years ago, with his friends, Wednesday nites with the Geezers, and explorring new ventures in the music world

Below are a few photos from that celebration taken by his good friends Lucy & Tom. (Lucy Pictured with him)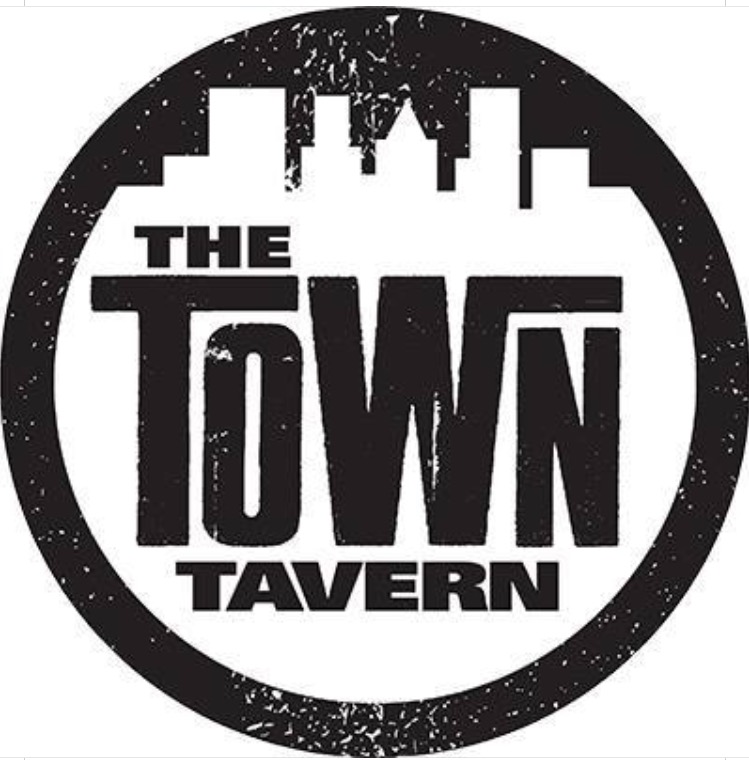 LEGENDS SPORTS PUB NO MORE

As many of you may know Legends has been going through renovations. In January when the Geezers met there for one of our meetings. At that time they had one side of the room blocked off with a plaster wall. We were told by the bartender, Tricia, that the entire building was going to be renovated,

Also, Tricia let us know that the day after the Super Bowl Legends was going to close for the rest of February.

On top of that we just learned that they are changing the name.

When they reopen on March 1, it will be called The Town Tavern.

We checked around, and found out that there is another Town Tavern in existence. It is located at

3900 Medina Rd, in Akron, Ohio. Evidently this is one of a franchise, which the Hooley House in Montrose is. Once Legends closed its doors on the night of February 3rd, it iwas no more. 

Below are a few pictures we found on this Town Tavern website. If the Town Tavern coming to Green is indeed part of a franchise, It looks like there are some good things to look forward to once the doors of the former Legends open again.