This News is posted as it happens on one page. Page down to view the events from most current to past .


This page was last updated: September 6, 2019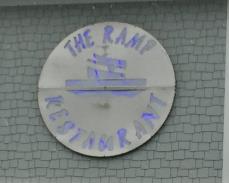 The Geezers on Wednesday, January 9, ventured out to a new establishment here in Akron, Ohio.

We always like to visit new places and critique how they operate their business, and if we like it.

On this nite it was The Ramp on S, Main St in the Akron, Ohio area called Portage Lakes. So to begin with there is water around.

To qualify it even further it is in an area called Sandy Beach.

It has quite a history.

Sandy Beach, on the West side of S. Main St, now is an elegant housing development. Before that it was a restaurant/bar called the Pelican Kove. And before that it was an area that had carnival type rides and games. It goes back a long way. So by the owners naming it, The Ramp at Sandy Beach, it brought a lot of memories back for residents of the area.

Now getting back to The Ramp. It is located on the east side of S. Main St. From the outside it doesn't look like much, but once inside it will take your breath away. The first thing you will see when you walk in is a boat. But it isn't only a boat. I believe it is actually a converted booth. I doubt if anyone will ever sit in it unless there are no other seats available. 

We did not go into the dining room area, but it is surrounded by glass windows with a view of the lake. The bar is the same way however, it is also surrounded by many big screen TV's. We ordered from a menu that was given to us at the bar. We were not sure if it was only for the bar.

Being there for the first time we didn't really study the menu thoroughly. We just ordered items that caught our eye. Go to our
PHOTOS PAGE
to see pictures of the interior, and some of the food items that we ordered. For what we ordered the food was good.
The only negative that we found, last Wednesday, was that there was not many types of draft beer available. They did have Yuengling, that a lot of the Geezers drink, Miller Lite, and some IPA's. But no dark beers like Guinness. They did have Guinness in a 14.9 oz can labeled 'DRAUGHT, Stout.

We were not aware of any specials for Happy Hour for food or drink. We will check into that the next time we are there.

I say that because I believe we will be back there again. The locations we visit are voted on each month.

It was also good to see one of our part time Geezers, The Candyman (Verg Gispon), and his wife Mary Ann. We found out that Verg had a "mild" stroke a few months ago, but as we saw Wednesday nite, he has responded well to treatment, and has regained all of his bodily functions.

Next TUESDAY (January  15, 2018) We will be back to Legends again. 

We are talking about fellow Geezer, S.B. A/K/A Skinny Boy, Doug Bender.

On Thursday January 31, 2019 Doug retired from too many companies to list here. It's a long, long story. But to make a long story short, he was originally employed by the Goodyear Tire & Rubber Co where his dad, Bob (Chief of Police) also worked.

Goodyear went through a lot of changes over the years like many other companies did. After bouncing around different departments he ended up in the Data Center. Then it all began to change.

Goodyear sold him (Data Ctr) to IBM, who sold the business to Lockheed Martin. They in turn followed suit, which started the domino effect of sales by different companies. Doug basically did the same job for Goodyear all along, He had a desk at their headquarters.  .

However, a few years near the end of his career he worked from home. He was in the field of information technology (IT) for a total of 24 years. (Hired in at Goodyear in 1976)

All along he was involved with music playing in a number of bands mainly the Phantom Band, and then The Oldies But Goodies Band (OBGB). The OBGB eventually disbanded, and the Phantom Band reformed. 

With the number of gigs each year disappearing for the Phantom Band, due to a member of the band moving out of state, Doug began getting involved with a nightclub that held mic nights called the Barmacy, which was formerly a pharmacy converted to a bar. He became more involved with the Barmacy meeting and playing with many musicians.

From this spawned a duo that he is currently a member of called The R & D Duo.  They can be found on Facebook.

As we stated in the beginning Doug's LDW was Thursday, January 31. He did not have a formal party, but he informed his friends on Facebook that his regular Mic Nite at the Barmacy (West)  that Thursday would serve as his swan song, and invited those who wished to come to share in  celebrating with him.

He will now spend his time with his delightful wife, Pam, who can show him the ropes retiring herself,  4 years ago, with his friends, Wednesday nites with the Geezers, and explorring new ventures in the music world

Below are a few photos from that celebration taken by his good friends Lucy & Tom. (Lucy Pictured with him)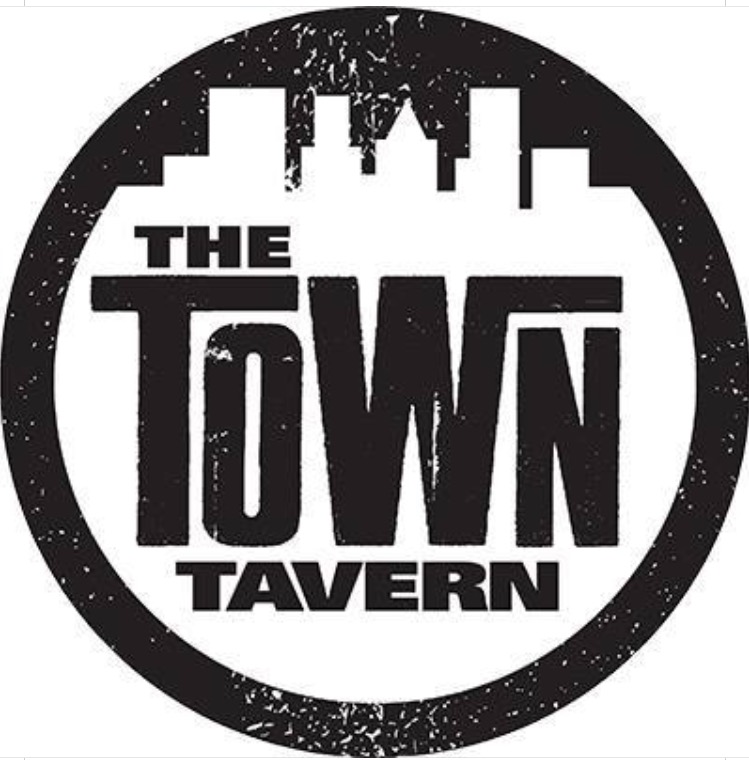 LEGENDS SPORTS PUB NO MORE

As many of you may know Legends has been going through renovations. In January when the Geezers met there for one of our meetings. At that time they had one side of the room blocked off with a plaster wall. We were told by the bartender, Tricia, that the entire building was going to be renovated,

Also, Tricia let us know that the day after the Super Bowl Legends was going to close for the rest of February.

On top of that we just learned that they are changing the name.

When they reopen on March 1, it will be called The Town Tavern.

We checked around, and found out that there is another Town Tavern in existence. It is located at

3900 Medina Rd, in Akron, Ohio. Evidently this is one of a franchise, which the Hooley House in Montrose is. Once Legends closed its doors on the night of February 3rd, it iwas no more. 

Below are a few pictures we found on this Town Tavern website. If the Town Tavern coming to Green is indeed part of a franchise, It looks like there are some good things to look forward to once the doors of the former Legends open again.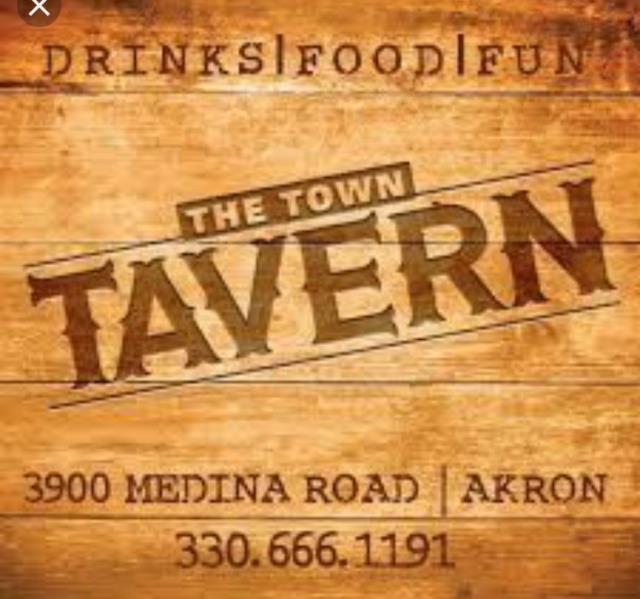 NOT READY FOR PRIME TIME!

As most of you know Legends Sports Pub has been closed since February, and was slated to reopen in March of 2019 as The Town Tavern. .We voted it in, and scheduled it late in the month on March 27.

We have been in touch with Tricia, bartender at Legends, and she told us that the Town Tavern in Green is a "No Go" for the month of March. She also said that they are now looking at mid April.

We discussed this possibility at Jerzee's a week ago. We found out that there is another Town Tavern in Fairlawn.

Tricia has trained at the Fairlawn Tavern, but she is not working there on a regular basis. However, we decided to go to that Tavern on March 27 instead since we have already voted.

The address is listed on the photo above. Medina Rd is actrually W. Market St. This Tavern is located on the north side of W Market St in a strip Mall called Montrose Center.

A Chipolte restaurant is located on the corner of W. Market and Cleveland Massillon Rd. 

The phone nubmer is 330-666-1191.

See you there.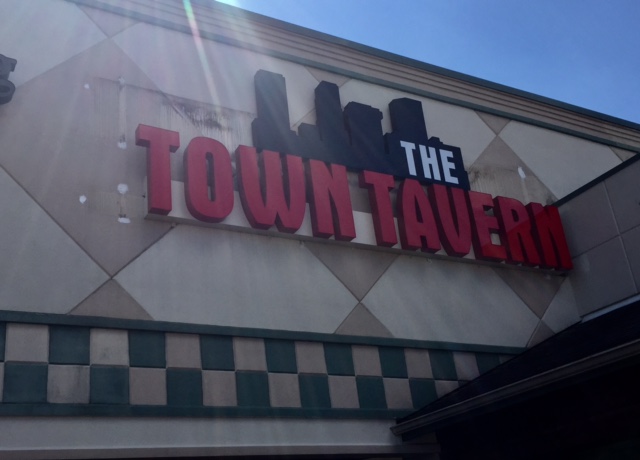 STILL NOT READY FOR PRIMETIME

As you probably know the former Legends Sports Pub shut down for the month of February, and was slated to reopen mid-March. It was voted in for the month of March, and we scheduled it for the last Wednesday 3/27/19. However, we were told by, Tricia, former bartender at Legends, that it will not be open by the end of March. So we went to the Town Tavern in Fairlawn instead.

Tricia then told us that the Town Tavern should be open by mid April.

I was out in Green on Wednesday afternoon to the Summa Health Center for blood work. After that I went over to the location of the new Town Tavern. They do have a new sign up, and a sign reading: Coming Soon!

But when I looked thru the windows it didn't look like they would ready to open for business by the end of the month, from what I saw.

I saw a large round bar in the middle of the room to the right of where the old bar was located. But I didn't see any beer taps or bar stools. There were things scattered around the room, and men working on ladders on the ceiling. In other words it looked to me like it was still Under Construction.

However, as of the date of this writing, 4/4/19, there are still 26 days left in this month, and we have scheduled April 24th for a Geezers meeting. Hopefully, a miracle will happen and the Town Tavern will hold a Grand Opening for us.

We willkeep you posted.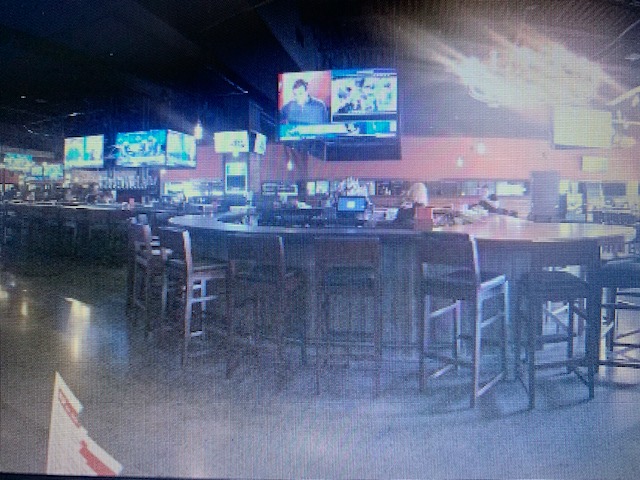 Yes, the business formerly known as Legends Sports Pub is now up and running as The Town Tavern.

The Geezers have had it on their schedule for the last two months ever since they closed for rennovations back in February 2019 after the Superbowl.

It is on the schedule again, and this time we will be there on Wednesday April 24, 2019.

We will haave photos on our website and Facebook page.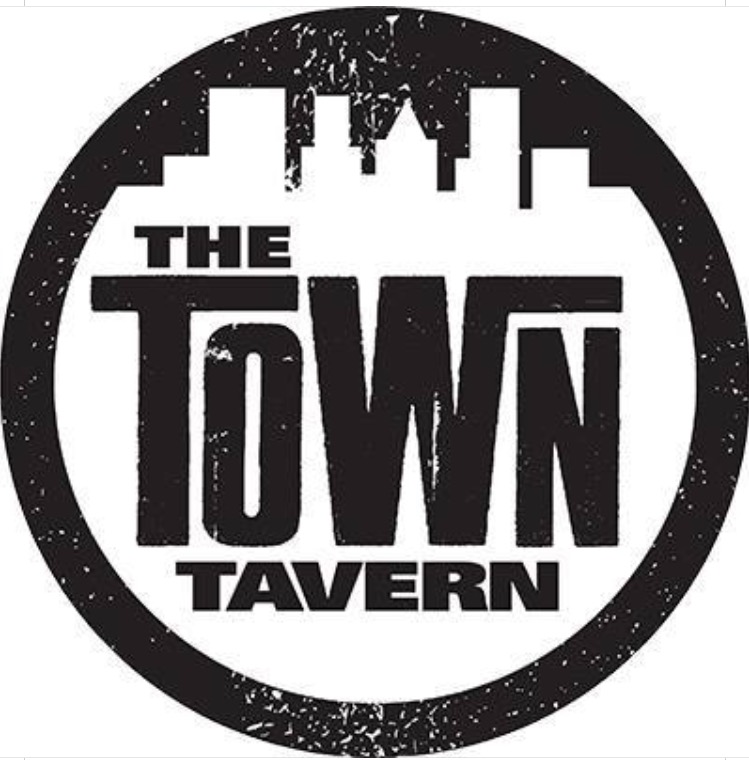 GEEZERS WERE OUT ON THE TOWN

That's right, the Geezers were finally able to meet at the newly remodeled Town Tavern in Green on Wednesday April 24, 2019. The place, formerly known as Legends, opened its doors on Friday April 12 at 5:00 PM.

And yes, Tricia was there behind the bar. She just happened to end up at the part of the bar that we were sitting at. It is a large winding bar that starts from where the bar was formerly at, and ends where the back room used to be located. So she has to leg it around that entire expanse. Whew!

When you first walk into the place it looks like one of the clubs in a tourist town. It is all in one big room. Legends had it segregated into the front and back rooms. The building has been totally rebuilt from head to toe. From the front door you will see tables and chairs for dining to the left where group functions were usually held. Then there's the bar. 

This is the first time that we were there as a group, but from what we saw there are plenty of bar chairs, booths, and at least one huge round table attached to it. Tricia was using one of those "grabber" sticks to serve customers at that table. Sorry, I did not get a pic (This time).

Then at the end of the bar there are more tables and chairs for dining that would have been in the back room at Legends.

At first glance the Menu looked similar to the old Legends' menu. There were items that looked familiar. I'm sure next time we are there we will explore it further. On the Wednesday that we were there the food special was Flatbread Pizzas for $5.99.

However, if you check out The Town Tavern on Facebook you will see that they do now have Brunch on Saturday & Sunday from 9:00 AM - 2;00 PM. A new feature. Also, a new feature is Complimentary Fries if you are sitting at the bar.

To see photos that we took last Wednesday, April 24th, go to our
PHOTOS
page!
We were told that the patio is not finished yet. Also as far as we could tell there is no area for live entertainment.

Speaking of entertainment, a good friend, fellow Goodyearite, and Original Phantom Band member Dante Tropea stopped in to see us, and check out the new digs. Sorry, no pic! (My Bad)

Also, S. B. is one of the original members, and still is. We do not play often, but the Phantom Band still exists, which includes S. B., Joebo, Big Daddy, and the Hankster. All Geezers.  

We will let you know more after our next meeting there.  Voting is now going on for our meeting places in May of 2019. The results will be posted on our Schedule page on May 1.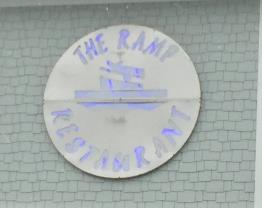 In less than a year, the new restaurant on Sandy Beach in Portage Lakes, called The Ramp has become the most popular place for food, and drink out there.  Maybe a little too popular.  

The Geezers have been there a few times since it opened in January 2019, The last couple of times we have been there when the deck was open. We usually sit at the bar inside, and the last time we were there we sat at the newly completed bar on the deck.

We noticed, especially at the bar indoors, that the service was a little slow, and at times non existent. When we visit different places we like to comment on the surroundings, food, and drinks. There was nothing that out of the ordinary at the Ramp.

However, recently we have been hearing complaints from some of our friends, and others online about ridiculously slow service. Some customers were waiting over an hour to be served their food.

On the evening of Friday, August 2, there were reports of waiters stopping taking food orders because of a back up in the kitchen.  

This is probably happening because the Ramp is new, and the weather has warmed up causing more people to be out on the deck. It will probably change once the newness wears off.

We are not suggesting anything here. Just reporting the news. Not fake either.

But it is a nice place with a new concept provided by the Lake..  


FLORIDA GEEZER ESCAPES TO AKRON

Our good friend, Geezer, and former Goodyear associate, Jim Fish,  has been visiting us in the Akron area from Florida.for the last couple of weeks with his wife Karen. Originally when they arrived in Akron everything was calm in Florida. But since then the hurricane Dorian has developed, and they were planning on going home to Florida right when the storm is supposed to hit. Fortunately, the word is that it is predicted to make a right turn, and not do as much devastation as was expected. We wish them luck upon their return. 

This article was intended to relate Jim's relationship to the Geezers, and one item that needs to be mentioned.    .

As most of you probably know
Jimbo
(As we refer to him), and his wife Karen were Ohio residents for many years. Then all of a sudden they decided to pack it up, and head south. They were partially influenced by
Spike
(Bob Swisher) who has had a trailer on a property nearby where they settled. Spike is what is called a
Snowbird
! Jimbo has been staying with relatives while he has been here, but he did manage to get out on August 21st to
The Galaxy
restaurant in Wadsworth to visit with the Geezers for the
Patio Party
there. For pictures go to our
PHOTOS
option on the
HOME
page .
JImbo Joined the Elk's Club in Homosassa, and began helping them out with their daily operations since he did have a lot of time on his hands when he first moved there. One position he volunteered for was a bartender. The Geezers started a website, and after awhile we kept adding bells & whistles to it. One of our additions was (Female) Bartender of The Month. We would take pictures of certain bartenders during our visits, and at the beginning of the month feature one bartenders.  

In doing so we would report various attributes of the establishment, and convey our likes and dislikes about it. This went on for about 8 years when we ran out of new places to go to, and different bartenders.

However, in 2007 we got the brilliant idea to put Jimbo on our website as the Only Male Bartender of The Month. We got the idea from the fact that he was made Elk of The Month at the same time.

The picture above was taken a few years ago, and is the picture that is post on his Bartender page!

To see it go back to the HOME page, and click on the BARTENDERS option. Then click on Bartenders for 2007. And there you will see Jimbo in all his glory.

We will keep you posted on their return to Florida, and we wish them, and everyone in Florida Godspeed!