This is a Monthly Newsletter. Articles, Pictures, and Happenings are all listed one one Page for the Current Month. Page Down to see all of the News in the order that it happens!


This page was last updated: June 30, 2014
GEEZERS NITE OUT JUNE 4, 2014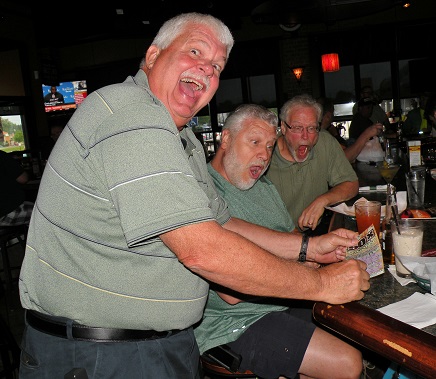 There was another Birthday celebration at the Geezers Nite Out held at Johnny J's Pub & Grille in Springfield, Ohio.

We not only celebrated "Big Daddy" Dan Minier's B-day (June 5), but also the birthday of Fergie, which is Sunday June 8.

We would have celebrated another B-Day of the Candyman (Verg Gipson), June 9. But his whereabouts are unknown.

Pictured to the left from L-R are Big Daddy, Spike, and S. B. celebrating the big guy's B-Day which was the following day. 

Big Daddy's story is unusual. And he wouldn't have it any other way. He retired from Goodyear, and he has a home in Florida and one in Michigan. When he left Florida he was on his way to Michigan via a stop in Columbus.

In Columbus he was visiting his son. He is also the drummer of the Phantom Band, along with S. B., J.Bo, and "Happy" Hank. The band was planning a Spring Fling. But Big Daddy's availability was in question.

Everything came together when R. B. (Garo) offered him a part time job at Goodyear. Most of the Geezers and all of the Phantom Band either worked or still do work at Goodyear. Big Daddy has another job, and the band successfully played in Norton at the Houston Pub on May 22. Big D is now living out of a suitcase during the week in Akron, and travels up to Michigan on the weekend.

As we said we were celebrating Fergie's B-Day also. From the middle of
May
until the end of
June
there are a lot of Geezers and friends with Birthdays to celebrate. Then in
September
it happens again for most of the month. So go to our
BIRTHDAYS
page to see the birthdays that are coming up.
As is usually the case we all took advantage of the Wednesday night Specials. $3 Martinis, and 1/2 Price Appetizers.

We were attempting to watch the Cleveland Indians baseball game with the Boston Red Sox. There was a lengthy rain delay. Johnny Manziel, the celebrated QB of the Cleveland Browns, was supposed to throw out the first pitch but it never happened. However, he was there making money signs with his index fingers and thumbs. The game eventually resumed with the Tribe winning 7-4 in 12 innings.

For pictures from the nite go to our
PHOTOS
page.
Next Wednesday, April 11, we will be going to one of our fave meeting locations, Legends Sports Pub in Green.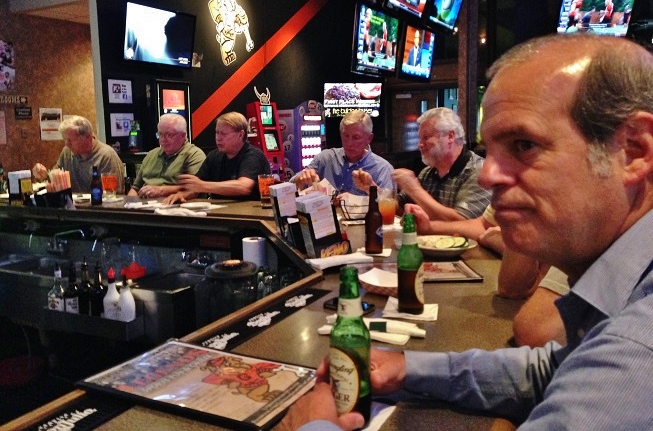 GEEZERS NITE OUT JUNE 11, 2014

There was a good turnout Wednesday nite at Legends Sports Pub & Grille in Green. There were 9 Geezers there, and we don't even have 9 Geezers. Actually we do, but everyone is not available every Wednesday nite during the month. Mr. Lobber, stopped by. He is usually tending to his mother in law, and the Snowbirds are all back now from Florida.

Or was the good turnout because of our bartender, Tricia, the Beacons Best #1 Bartender. She was there as she almost always is on Wednesdays, unless she takes a girls nite out, which has happened before.

There was no Cleveland Indians game on TV as they lost in the afternoon to the Kansas City Royals 4-1. In fact they lost both games that they played against the Royals. Just when you start getting excited about the Indians they start losing. Before those two games they had won 9 games out of their last 10. Thursday nite they start a four game series in Boston. Wroh Wroh!

I think we are going to start calling legends the "Lonely Guy" bar. It is getting to the point that you don't want to have an open end seat with the Geezers at the bar. We always sit at the bar unless it is crowded for a special occasion. But it never fails, a loaner will come in and sit next to the last Geezer, and then begin telling them their life story. Very unusual.

Coincidentally, a guy by himself, but not one of the Lonely Guys, did sit next to me when I first came in. I was busy during the day cleaning out my garage, and I did have one of the dreaded "end seats"! He did not bother me as he was talking to the person on his left. However, S. B. yelled down from his seat that he thought the guy sitting next to me looked enough like Billy Bob that he could have been his brother.

I think we also set a record by everyone ordering dinner from Legends fine
MENU
. Legends was offering half-price appetizers until 7:00 PM.  And, yes, S. B. did not disappoint. He had the
Veggie Plate
. For a few pictures from the evening go to our
PHOTOS
link.
Next Wednesday, June 17, we will be at Dietz's/Dusty's Landing on Portage Lakes.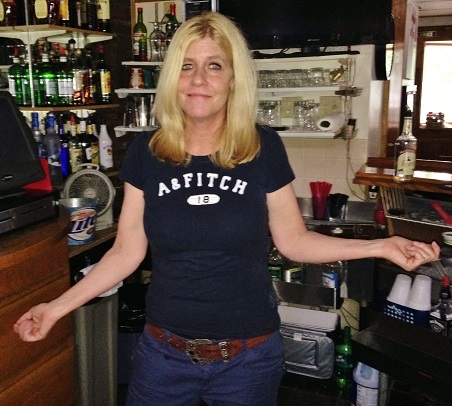 GEEZERS NITE OUT JUNE 18, 2014

I believe that The Geezers Nite Out on Wednesday was only the second or third time that it was held at two different places.

This is not unusual by itself, but how it ended was. If you would have looked at the
SCHEDULE
on Wednesday you would have seen
Dietz's/Dusty's Landing
for
June 18
.
The two places are near each other on Portage Lakes, and they have the same owner. What was supposed to happen, I believe, was for everyone to meet at Dietz's for awhile and then go to Dusty's. However, that has not always happened.

In fact the last time we had these locations on our Schedule the majority of us never did go to Dietz's.

What happened this time was that a handful of Geezers went directly to Dusty's, and the others, who ever they were, went to Dietz's. I am in the process of moving which is why I bypassed Dietz's.

.

At Dusty's were Me (Joebo), Fergie, and Drumstir. No other Geezers showed up there except for Billy Bob, made a quick exit  over to Dietz's. As far as we know for sure it was Billy Bob, S. B., and R. B. over at Dietz's. We were not sure who else was there nor did we care.

We were having a relaxing time at Dusty's until the power went off around 5:30 PM. There was nasty storm on Tuesday nite and a lot of people were without power Wednesday morning including me. When I woke up in the morning I had no power. I called Ohio Ed, and reported it and a short time later an Ohio Ed truck was out in front of my condo. there was another storm that hit the Lakes area around 6:00 PM. But it cooled thigns down quite a bit.

Therefore, I had the bartender at Dusty's, Karen (Pictured above) call the Emergency Line at Ohio Ed that I called, but the power didn't come back on as quikly as it did at home since I believe it was a broader area that was out. It took a couple of hours before the power came back on. And Ohio Ed gave Karen a courtesy call on her cell phone to verify it.

Karen even called Dietz's where the other Geezers were at, and they didn't answer the phone. So she knew that they didn't have power even though R. B. texted me that they did.

During the blackout Karen ordered a pizza the Fergie and I chipped in for. The pizza delivery guy had no problem getting to Dusty's. So at least we had warm food, ice, and the beer in the coolers stayed cold along with the draft beer. I brought a cigar that I smoked some of out on the patio. What else did we need?

We kept getting some sparatic false reports from the Geezers at Dietz's until the battery on my phone died. When the power came back on we were going to watch the Indians baseball game, but it was postponed. There was no dart game either that usually occurs between Drumstir and Karen since it is a powered board game, and when the power did come back on the interest was gone.

So we didn't really know which Geezers were at Dietz's, and we don't know if any of those who were there eventually showed up Dusty's after the three of us left.

Next Wednesday, June 25, we are all going to meet at The Galaxy in Wadsworth for their Patio Party with Live Entertainment.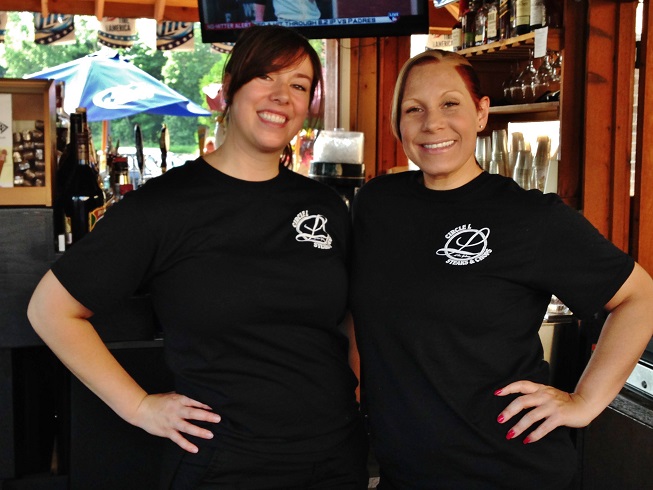 GEEZERS NITE OUT JUNE 25, 2014

Our Geezers Nites Out out on the Patio Party at The Galaxy was up in the air earlier on the day Wednesday, June 25. We had a bout of rain, and it was supposed to end in the afternoon. And surprisingly it did. From when we arrived there until we left the weather was very pleasant. Maybe a little windy.

We have a history since we started going to the Galaxy, of having bad weather follow us there. there were times that we, and the band ended up in the sports bar. But things are looking up.

Picture to the left are Becca (L) and Amy, our bartenders for the evening. We know Amy from her days working at the Tap House.

We saw a couple of Look-A-Likes on this nite. There was one Geezer, and one Celebrity Look-A-Like. A guy came in who looked like he could be Fergie's brother who sat next to a lady very near us. Then there was another person also sitting near us at the bar who resembled Sammy Hagar Big Time.

We had a good turn out of Geezers again. There were 8 of us at The Galaxy. And our friend Krisko showed up after her late shift at the Go Go (Goodyear). The Geezers turnout may have something to do with the emergence of summer. We had a hard winter, and people are just begging to get out.

The band for the night was Highway 61. They are a very good, and a very talented group of musicians. The harmonica player is one of the best that I have ever heard. And the vocals were right there.

We all ordered from their
MENU
. Years ago they used to offer sauerkraut balls and potato skins. They have discontinued that, but they do have a food Special for Happy Hour of SauerKraut balls, and more.
Go to our
PHOTOS
page for pics from this nite.
This was also voting nite for the meeting places that we will be going to for the month of July 2014. We always vote on the last meeting of the month for the following month. Our Entertainment Director, R. B., provides a professionally prepared ballot for us to use to vote. The results have been tabulated, and they will be posted on or before July 1.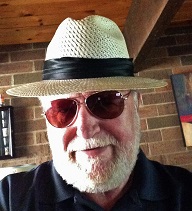 The Geezers who are present at the last meeting of the current month vote for the meeting locations for the following month.

We voted on June 25th at The Galaxy in Wadsworth. But I don't know why we even voted in the first place!

In July 2014 we are going to exactly the same locations that we went to in June, PLUS we are going to one location TWICE.

Our Entertainment Director, R. B., likes to go to outdoor places during the summer months. Legends was voted in again for July, and we sit INSIDE there. The Winking Lizard in Montrose has a Patio Bar with the garage type doors OPEN during the summer exposing its customers to the OUTDOORS!.