This page was last updated: June 29, 2015
This is a monthly Newsletter. Page down to view the news and events as they happened.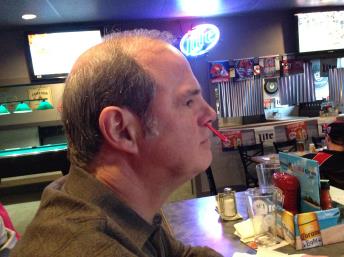 Our illustrious, affable Entertainment Director,  R. B.(Gary Dannemiller) has been shut down for a couple of days.

I learned Sunday morning that he was not going to play golf. And the reason was he was in City Hospital. I sent him a text to tell him that I was not going to play on this Sunday, June 14, and he came back with: "I was admitted to the hospital this morning. I am not going to play golf either."

I am writing this on Monday, June 15. I heard from him today, and he said that he is feeling better, and that he may be released this evening.

That was around 2:30 this afternoon, and I have not heard from him since. He had not been feeling good Thursday, Friday or Saturday. I saw him Friday and he said that he was feeling light headed, and he did not have any energy. His batteries must have run out I thought.

I am making light of this as he also is. He's having some kind of bowel problem, but it does not seem serious at this point. I will publish anything new here that I find out. Hopefully he will be released tonight, June 15, 2015.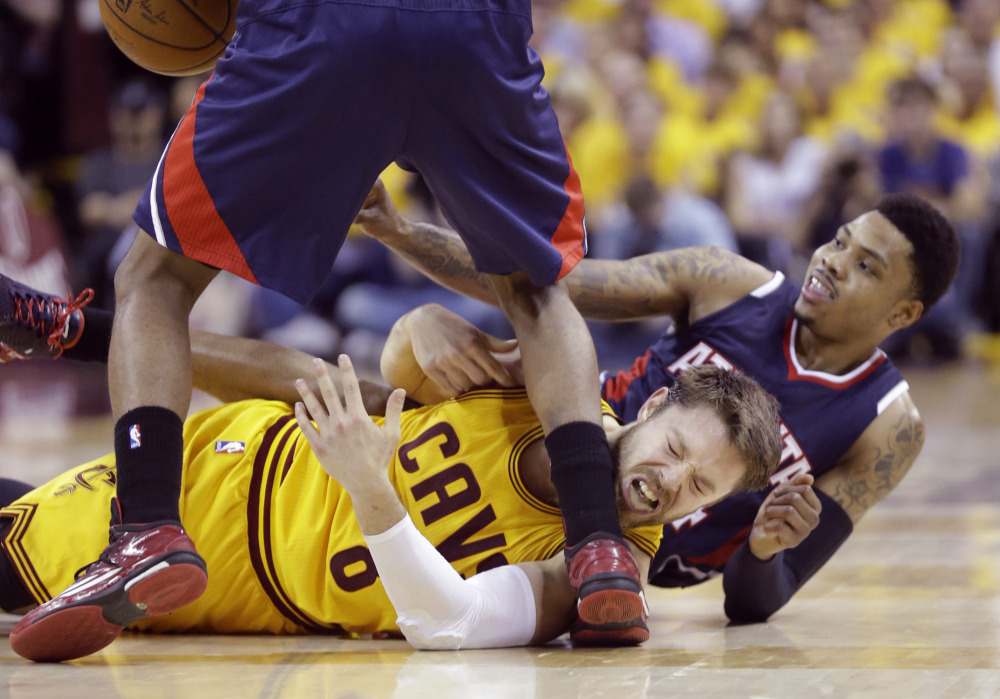 DELLAMILLER BACK AT WORK!

See the previous article about Gary Dannemiller below. Our Entertainment Director had a minor ailment that landed him in the hospital Sunday (6/14/15) morning. He had tests and treatment on Sunday, and X-Rays on Monday.

I sent him a text Tuesday morning (6/16/15), and I asked him where he was at. He replied: "At work. If Delly can play 2 days after dehydration I can sit at my desk."

What a trooper. We are glad that Gary is back to work, and we appreciate the inspiration that he has received from the Cavs Matthew Dellavadova.

Geezers Nite Out - Legends Sports Pub & Grille - Uniontown

When some of us first arrived at Legends, the day bartender, Kristi, was still on the job. Tricia, the nite bartender was also there, preparing to start her shift, while Kisti was getting ready to leave..

As on recent Wednesdays, the Specials were Half Off Appetizers from 4-7. Also House Wines were only $3 from 5-9.  And the Soup of The day? It was Chicken.....for real!

Oh yes, the Beer of the Week was River Town Roebling, and the Martini was Caribbean Blue.

The topic of discussion was about the last Cleveland Cavs game, and ESPN was showing highlights of their victory over the Warriors 96-91 .

The Cleveland Indians game was on TV. They ended up getting trounced 9-3 that night by the Seattle Mariners.

Nothing happened out of the ordinary, as it usually does at Legends, that nite except for the fact that there were 7 Geezers in attendance. That was a good turn out now that our Florida Snowbirds are back in town!

However, we did have a visit from two of our very good friends, Gayle & Dewster. Sounds like a comedy team or a couple of lawyers. It is always good to see them. However, they told us that they were leaving the next day for Myrtle Beach. No one likes to hear that someone else is going away to enjoy a good time at a popular location spot like Myrtle Beach. Thanks guys!

To see pics from the evening go to our
PHOTOS
page. 
We were scheduled to meet at Dietz's/Dusty's Landing on the next Wednesday, June 17. The weather will determine whether we go to one or both places.  

Geezers Nite Out - The Galaxy Patio Party - Wadsworth

It was the first time this year that we were at The Galaxy for their Patio Party. We had been there on May 5 to celebrate Cinco De Mayo.

The temperature was 73 degrees and overcast with a little sun. The forecast was for a much warmer day. However, it was only June 3rd. Summer isn't official until June 21.

Fergie's B-Day wasn't until June 8, however I bought him a card on this day with a few Ohio Instant Lottery Tickets in it. No word on whether he won anything. Since I haven't heard I guess No Lottery News is Bad News. Sorry, Pal, I tried.

The band for the nite was the Juke Hounds. They are a very good band. At Hooley House the week before when we voted for the meeting places for the month of June we checked the band schedule for June to find out who we wanted to listen to after The Galaxy was voted in. And we unanimously chose June 3 when the Juke Hounds would be there. one of the tunes that the band played surprised me. It was a cover song of a Buddy Holly hit. Some of you won't know who he was, but he was my favorite musician/singer back in the 50's. I sing a couple of his songs with the Phantom Band.

Our bartenders for the evening out on the Patio Bar were Brittany and Becca. The same duo who were there for the Cinco De Mayo party. They took good care of us.

Radio station
WONE 97.5
was there with DJ
T K O'Grady
. He was the warm up for the excellent band for the evening. Go to our
PHOTOS
page for pics of T K, Becca & Brittany, the Juke Hounds and more.
Our regular Celebrity Look-A-Like at the Galaxy, Sammy Haggar was there, blonde hair and all.

The next stop on our Schedule was Legends on June 10 that you can read the Newsletter of above.

Geezers Nite Out - Hooley House Sports Pub & Grille - Montrose 

This Wednesday nite was part of a week with temps in the 80's with rain. The temperature at 5:49 PM while we were at Hooley's was 77 degrees. There were scattered showers predicted all day long.

It was not very crowded at 5:46 PM when Spike, Joebo, and Fergie first arrived. Spike and I arrived together. We saw Fergie sitting in the side bar that they have at Hooley's, when you first walk in. We told him about the main bar. He said that he had been at the main bar when he first came in, but there wasn't a seat to be had. We all ended up at the maim bar after everyone was there. .

We all ordered from Hooley's fine
Menu
. It is an
Irish restaurant,
but they do have various types of food available. Some of us ordered from the Irish side of the menu,
American
, and even a
Mexican
item. Go to our
PHOTOS
page to see some of the items we enjoyed, and also pictures of the
bartenders,
and Geezers.
It was also voting nite for the meeting places to go to for the month of July. The results will be posted by July 1.

The Hooley House has three other locations. One in Brooklyn, OH, Mentor, OH, and Westlake, OH. These locations all have patios, and on Fridays, starting at 5:00 PM, they all have a Patio Party with Live Entertainment.

Hooley's has begun construction of a Patio at the Montrose location. They intend on having the same events outside as they are having at the other three locations.

Next Wednesday, July 1, we will be meeting at Jerzee's Sports Grille on RT 619 off of Arlington St.

NOTE: This Count below is changed every month, and begins with 0001. The Count you see is how many Hits there have been for that Current month