We have one Page of Newsletters for each month of the Year. Please Page-down to view all of the News, and Photos for the Current Month. Go to the Bottom of the Page to view the Newsletters for the Previous Months.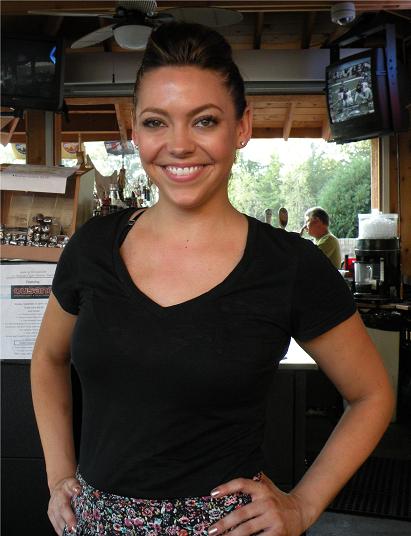 GEEZERS SWAN SONG FOR 2010

When you get into a groove you just expect everything to keep happening the way it has been. Not so at The Galaxy in Wadsworth. The Galaxy has a beautiful patio with two bars, plenty of seating for diners, and a stage for live entertainment! During the warmer months it is "The Place" to be. And this summer has been Da Bomb!

The Patio had it's "official" opening night way back on May 26 with the incomparable Colin Dussalt, a Cleveland legend. However, it was announced Wednesday night that September 15 is going to be the last Wednesday night out on the Patio for live bands.The bands will continue on Friday, and Saturday nights for the rest of the month.

The Geezers have been holding their Nite Out there on the Patio once a month all summer long. It is going to be a rude awakening when we can't do it any longer. But who knows, maybe it will stay warm!

Pictured above, and in the Photo Gallery below  is one of our fave bartenders at The Galaxy,
Shauna
. She is the resident
Angelina Jolie
look-a-like. She is also an artist during her day job, and knowing her she has to be a darn good one. It is interesting to note that she told us that she prefers to paint people. Of Course we all volunteered! Throughout the summer she has been joined by a host of other bartenders. This Wednesday night
Theresa
was also serving us, but she was too busy for a photo. To see all of the bartenders, including Theresa, at The Galaxy that we have encountered this year (2010) click on the
BARTENDERS
link, and then
Bartenders for 2010
.  Most of them are also pictured on the
Bartenders for 2009
. 
Those Geezers who ventured all the way out to Wadsworth this Wednesday night were Spike (Juice), Fergie, Joebo, Big Boi (Dougie), Billy Bob (Mike), and R. B. However, there were extenuating circumstances with Fergie's visit. He was on his way to a "card" game at another Geezers' home with the handle of G2. G2 is another club member who lives near The Galaxy.

The entertainment for the evening was DC Flux. They were an "unplugged" mellow group of three during their first set. See photo below in the Photo Gallery. However, as we were preparing to leave they brought up a female singer who added a lot to the group. Unfortunately it was past our bedtime, and we couldn't stay to give her a listen.

Most of the Geezers ordered from the Galaxy's fine menu. Spike reverted back to last year by ordering "sauerkraut" balls. They used to offer those as a special last year, but now it is just a regular item on the appetizer menu.

TK O'Grady and  radio station WONE were there as usual. It is quite a production out there on the Patio, and it takes a lot of coordination by a lot of people to make it work.

The Geezers may be back out to The Galaxy in October, and hopefully the Patio will be open to accomodate the customers who still prefer to be outside. But it won't last forever. Nothing does!

We did see a look-a-like but it wasn't a celeb. It was the other half of Mr. & Mrs. Derhammer, two of the groupies for The Pahntom Band. It was a woman who looked a lot like Linda when whe walked into the patio. In fact we had to look twice.  Hopefully we will see Linda and Jed on September 15 at Dusty's Landing on Portage Lakes the next time the band plays.

Next Wednesday,
September 8
, we will be at a new stop on our schedule, and a place that has a deck with a working wet bar, with tables for diners called
Jerzee's
. See the
SCHEDULE
page for directions. Hope to see you all there.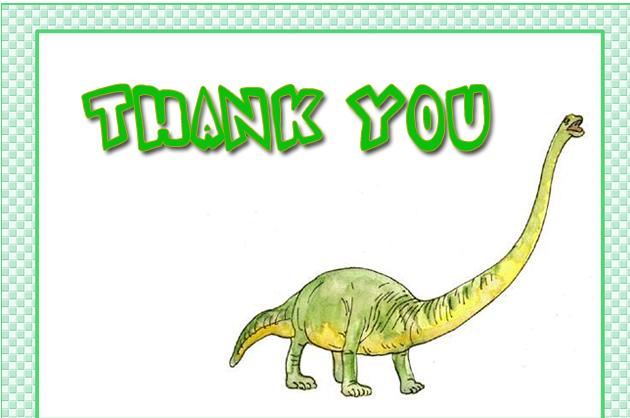 We want to say
THANK YOU
to
Swish
,
R. B.
, and
Dougie
for the generous contribution that they made to the website Wednesday nite out at
The Galaxy
.
Homestead.com
provides us with the bells & whistles needed to keep the site up and running, and they do not come cheap. Check out the
WALL OF FAME
to see their names, and the names of the other Geezers who have also contributed.  
THANKS TO ALL! 

This page was last updated: October 3, 2010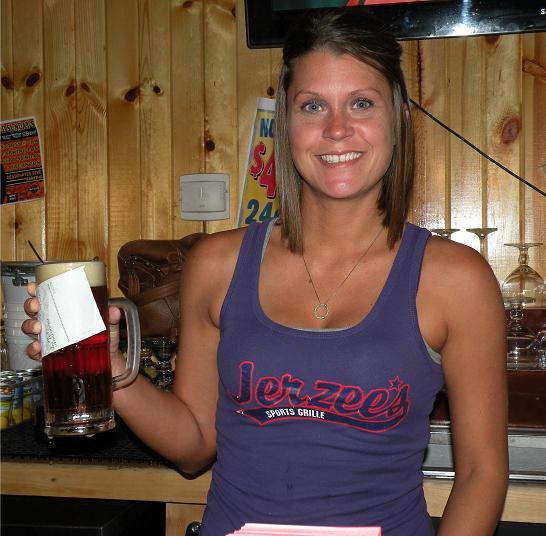 Wednesday, Sep. 8, was the second Geezers Nite Out held at Jerzee's Sports Grille in Green. However, "what a difference a Month makes"! Back on August 4, we met there, as a group, for the first time. Most of us had been there before at one time or another. The temperature was about 20 degrees warmer than in August. I guess Fall is among us.

Our bartender,inside, for most of the evening was Renee, pictured to the left. After some of the Geezers left for the evening we moved outside to the deck. there we were served by Marissa. Marissa declined to have her picture taken since she was not feeling well.

The Geezers who were there were Spike (AKA Juice), Fergie, and Drumstir. I (Joebo) was the fourth one to join the group. Then the other guys started to arrive sporadically. Big Boi was the next one there with Kenny J, and Billy Bob joining the fray.  R. B., our E. D., was at a mandatory dinner for Goodyear. However, Jerzee's is close to where he lives so he stopped in at the tail end of our meeting. 

Most of the Geezers ordered food from Jerzee's excellent menu. Drumstir swears by the "Individual Pizza" saying it is the best that he has ever had. I had the Erie "Island Rub" wings, which I also highly recommend.

It was actually an early B-Day celebration for me (Joebo 9/10), and R. B. (9/12). However R. B. did not actually make it till later, and he was not expecting to be there at all. So some of the "original" Geezers brought B-Day cards for me with instant Ohio lottery tickets in them, which is our custom. I didn't do well on Fergie's, but I thought that I won $15 on the tickets in Spike's card. But when I wen to cash them in I found out that it was $20. Pretty good for a $10 ticket. Anyone who I get them for usually never wins.

As I said earlier, the temperature that night was somewhat cooler than it was was back in August. It got a little chilly out there at the deck bar. So we didn't stay that long.

Next Wednesday, September 15, is the Big Jam at Dusty's Yacht Club on Dusty's Rd with the Phantom Band. The band will start around 6:00 PM, and will play till around 10:00 PM. We hope that you can stop by, and see some of our local musicians jam with us. Hope to see you all there.

The Geezers Nite Out at Dusty's Landing on Portage Lakes, Wednesday, September 15 with The Phantom Band wasn't as sweet, and innocent as cute little Karen looks in the photo to the left. Karen is one of the bartenders at Dusty's, and she was also one of a group of people, including the band, and most of the Geezers who unbeknownst to me (Joebo) planned a Birthday Surprise Party.

Since the date (9/15)  I thought, just happened to be almost a year ago to the day (9/16/09) from the first time that we played their the band was going to bill it as the
2nd Annual Dusty's Landing
Jam
. It ended up being somewhat of a jam, but it was really all put together, behind my back, as a surprise. And it was totally a surprise as my actual birth date was September 10. To find out what happened, and see some pics go to the Geezers
BLOG
.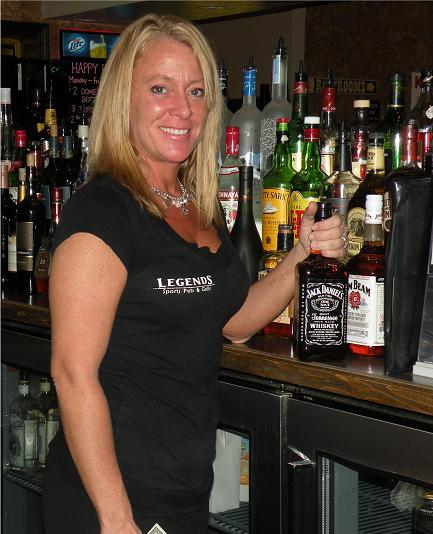 Yes, Black was the theme at Legends Sports Pub & Grille in Green on Wednesday, September 22. The bartender, Tricia (Pictured to the left), and all of the waitresses were wearing the new T-Shirts displaying  the new slogan on the back:                 Walk in a Rookie Leave a Legend.

Well, the Geezers are all legends. No rookies. Here are those legends who were there Wednesday.
Fergie,
Big Boi
,
Kenny J
,
Spike
,
R. B.
,
Joebo
, and
Billy Bob
.  Spike, R. B., and myself made a stop out on Portage Lakes at
Deitz's
before heading to Legends. We went to visit another one of our fave bartenders,
Rhoda
. Rhoda used to work at the
Tap House
when it was
Scorchers
. That's how we got to know her. She was also our
Bartender of the Month
for
January 2008
. She just started working at Deitz's the week of 9/19. We arrived a little late at Legends, but we did call-in.
Tricia was also one of our first
BOTM
's back in
December 2005
. And she is an avid reader of our website. Right Trish? Trish was all excited about her daughter
Brittani
starting college at
Ohio State
this fall. She was telling us about an indoctrination attended by President
E. Gordon
Gee
, and football coach
Jim Tressel
. You go girl!
Most of the Geezers ordered food from Legends fine menu including Entertainment Director R. B. AKA "The Joker". The special for the evening was boneless wings @40 cents each. (10 wing minimum).

You would think that all of the B-Day celebrations were over for this month, right? But nooooooooo! Fergie, who was ill at last weeks fiasco (9/22) at Dusty's, and unfortunately couldn't' attend. So he brought a card for R. B. with instant lottery tickets in it. But as luck would have he didn't win anything. Fergie also brought a $5 ticket for me (Joebo) that he omitted from the card that he gave me at Jerzee's on 9/8. He might as well have saved his money because it was another loser! It's the "thought" that counts.

Next Wednesday, September 29, we will be back at a place that has become a Geezers favorite called the Brick House on Howe Ave in the Falls near Chapel Hill.  Hope to see you there.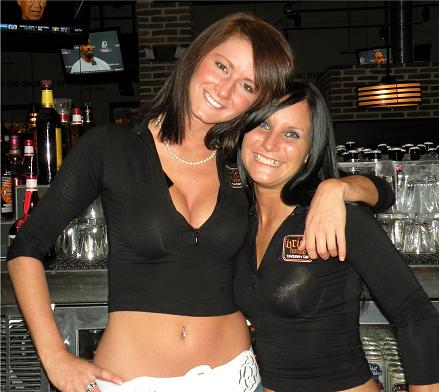 BRICK HOUSE A WINS AGAIN!

The Brick House Tavern + Tap was a winner in more ways than one for our Geezers Nite Out on Wednesday, September 28.

Two of the reasons are Emily (L), and Amanda our bartenders for the evening. another reason is that the place is a winner as far as we are concerned for an enjoyable fun place for our weekly meetings. 

And we will be back according to results of our vote for meeting places for October.  Yes, the Brick House was voted in unanimously as one of the 4 places for next month.  The Geezers who are present on the last Wednesday of each month each pick their fave place.

A ballot is prepared by our Entertainment Director, R. B., listing all of the places that we have gone to in the past, and every once in a while a new place.  Once the Geezers who are present all vote including him, R. B. Tallies up the votes. The Brick House was one of the four places voted in. The new place is a sports bar in N. Canton called Roosters. The results will be posted on the SCHEDULE page shortly.

Those Geezers who voted were R.B., Billy Bob, Big Boi, Spike, Fergie, and Joebo. Mr. Lobber, and Mr. Warmth were there, but they arrived too late to vote. They had been checking out one of those "Gaming" places earlier. They had heard about them, and wanted to see for themselves what they were like. They said that everything seemed on the up and up, and that there was even free food, and non-alcoholic drinks available. They went to one of the locations on Canton Rd. near Waterloo Rd.

Most of the Geezers ordered from the Brick House interesting menu, even R. B. As I stated in previous articles, they have unique menu. To view the Brick House menu
Click Here
for their website.
We missed Jenna, who was working on Wednesdays the first two times the Geezers stopped into Brick House. She is now working there on Tuesdays instead, but she also works at the place that we will be meeting at next Wednesday, October 6, the Tap House. Maybe we will see her there.

Hope to see you all there.

Click on Pics below to Enlarge